Why is Using Health and Fitness Software Necessary in the Fitness Business?
Business software are making its way to the top in terms of managing business processes. Business management software are being used worldwide because of its ability to handle business aspects more efficiently and accurately. Many small and large businesses love using such software because it enhances their customer experience and retention rate.
Health and fitness industry is also going with the flow and adopting management software to run their industry more effectively. Many health and fitness clubs and studios like Meridian fitness grow their business with the help of management software.
There are so many management software provider companies that provide management software according to the need of their customers. Because there are so many industries and even the same business requires different features per their needs. The software that the health and fitness industry uses is usually known as health and fitness software or health and fitness studio management software.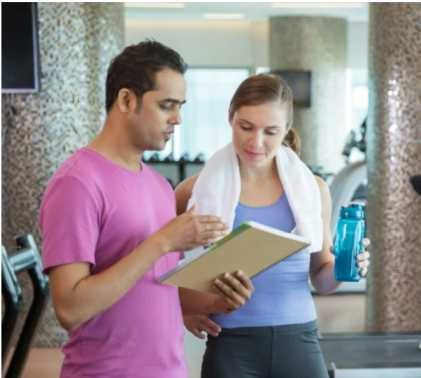 What is health and fitness software?
Health and fitness management software is a sort of software that gives the fitness industry the functionality they need to manage all components of their business and run their studio smoothly. This software can also be referred to as club management software, healthcare system , and gym scheduling software.
Regardless of the name, these platforms have identical feature sets and serve the same functions. Fitness owners and operators may use gym management software to handle class and trainer scheduling, keep track of their members, connect with clients, and process payments.
What type of business uses health and fitness software?
While the software uses the term "fitness," so this software can be used in many fitness-related businesses. Boutique fitness studios ( including spin club, barre center, pilates studio, yoga studio, and HIIT), martial arts studios, fitness centers, health spas, personal trainers, health clubs, CrossFit gyms, and sports performance businesses.
All of these businesses fall into the same category regarding the needs or features of the software.
What are the uses of health and fitness software?
Anyone can use this software even if they are not the owner, but the use of this software for everyone is unique. The use of this software depends on the role of the user and how they utilize this software.
Owners and operators
Front desk staff
Trainers and instructors
Clients
Let's get into the details of the uses of each person.
1. Owners and operators
Owners and instructors use this management software to create new programs and classes, view reports, run instructor payroll, and manage marketing communications.
Moreover, owners can go through anything in the software because he's the only one who will have all the access of the software.
2. Front desk staff
Front desk staff (including trainers at many studios, mainly boutique fitness) will use this software to schedule classes for members, enroll new customers in memberships, and process payments.
3. Trainers and instructors
Trainers and instructors mainly use this software to manage their availability, view member information, and check their and members' schedules.
4. Clients
The use of this software is not limited to the staff or owner of the business; clients also can use this software. Health and fitness software has a client portal that the clients can only use, and they can use it to log in, schedule new classes, transact with the studio, and enroll in memberships.
Moreover, they can use their portal to see the details of the services. It enhances the experience and gives customer satisfaction, which helps increase customer retention rates.
Why is using health and fitness software necessary?
People have changed their approaches and methods; they are also going through with the flow of the world and time. Many believe in ancient methods of business that they adopt from their predecessors. But they didn't see the fact that time has changed, and it changed a lot.
So, if you want to grow your business and increase the customer retention rate, you have to change your ways first. Because if your methods and approaches were right, why did you not scale as much as other people ( who use management software) did?
You should utilize health and fitness club software for your fitness-related business for several reasons. It has several advantages and distinguishing qualities that make it vital for usage in fitness clubs.
Let's get to the main point, why do health and fitness studios need this software.
1. It helps in optimizing the studio operations
Honestly saying, management software helps health and fitness studios to operate their daily operations more efficiently. While spreadsheets are useful when establishing a firm, the administrative workload soon becomes too much. Software for fitness studios automates routine duties like data input, schedule management, member check-ins, schedule management, and membership renewals. Staff now have more time, energy, and focus on dedicating to other parts of the company to simplify the studio's day-to-day operations.
2. It helps in increasing member satisfaction
One of the most essential benefits that fitness businesses can have from this software is that this software helps in increasing the member retention rate. Assume your customers are enjoying their time in your fitness studio and the sense of community you build for them while doing their routine workouts; if the software they use for booking and scheduling is user-friendly, then they will continue to come back to your studio.
Moreover, the only way that software can hurt your business is when your customers find it hard to understand and use on their own. Suppose the software is not intuitive to schedule and purchase, or there is too much complexity because of technology. Your customers will be forced to call anyone to help them use management software on their behalf. Importantly, they will look for any other fitness center because no one wants to take extra headaches in their lives.
However, there is a lot more to this software than customer experience. Many fitness studio management software provides electronic waiver capabilities, allowing new members to bypass the front desk and immediately begin using the studio's services.
Furthermore, the capacity to boost member involvement with marketing workflows is critical. Studio owners may create marketing automation based on data factors such as last visits, birthdays, and the number of lessons attended, making members feel valued and appreciated.
3. It helps in making better business decisions
The 3rd reason health and fitness studio management software is essential for the fitness business is the ability of this software that helps the owners and operators make more informed and quick decisions. With insightful analytics and real-time data, fitness studios can track more deeply things like track retail sales, membership performance and visualize business KPIs over time, and view outstanding balances.
Moreover, the fitness studio software payment platform is completely integrated with the business.
What are the top features of health and fitness software?
There can be many and many features that software can contain, but it does not mean that every feature will be useful for your business.
Here is the list of top features you can also consider while purchasing management software for your fitness business.
Streamlined dashboard
Smart and accessible data
Smart payment processing
Online appointment management
Client Portal
1. Streamlined dashboard
The most outstanding health and fitness management software may accomplish a lot, but that doesn't mean it has to be challenging to use. A simple dashboard is essential for managing so many things. Because if it is difficult to use, your clients would never consider adopting sophisticated management software.
Your program's user interface (UI) must be clutter-free, clear, and simple to use. It is wasteful and a waste of time if your staff spends more time using management software than completing tasks.
The clutter-free and uncluttered user interface guarantee that you only see what you need at the time. You will also want an integrated task management capabilities system to guarantee that your team completes the assignment on time.
2. Smart and accessible data
The primary purpose of utilizing fitness management software is to make your job easier and more efficient. Through straightforward analysis, your program should deliver real-time statistics on how your company is performing. Innovative management software should be able to spot patterns for you based on the data you have at your disposal.
To make critical business decisions, team members need to get ready to access this information.
3. Smart payment processing
The top health and fitness clubs' management software must include online payment methods in their arsenal. Because digital platform like management software attracts customers from all over the world. The only way they can pay you for your services is to provide them with easy and online methods.
There can be so many different online payment methods, but the most effective ones are,
Credit cards
Debit cards
Online bill-paying apps

PayPal
Google Pay
Apple Pay
Stripe etc.
Moreover, the POS system will handle all the payments and records of the payments that customers have made.
4. Online appointment management
Online appointment is one of the best features that any software has. Because it helps you to connect with people from all over the world. Suppose you are giving online classes, but what is the point in giving online classes when you only provide services to your located area?
Don't you think it would be best to give online classes worldwide? This software helps you to do so. Fitness club management software has the ability that your customers can use via their client portal for online classes.
Moreover, they can book any appointment and class at any time of the day and any day of the week whether they make the booking on weekends.
5. Client Portal
The client portal is the best thing that health and fitness software provides your customers. Because your customers can use it to book appointments, reschedule appointments, purchase the memberships online, resubscribe or undo the memberships, and make their payments.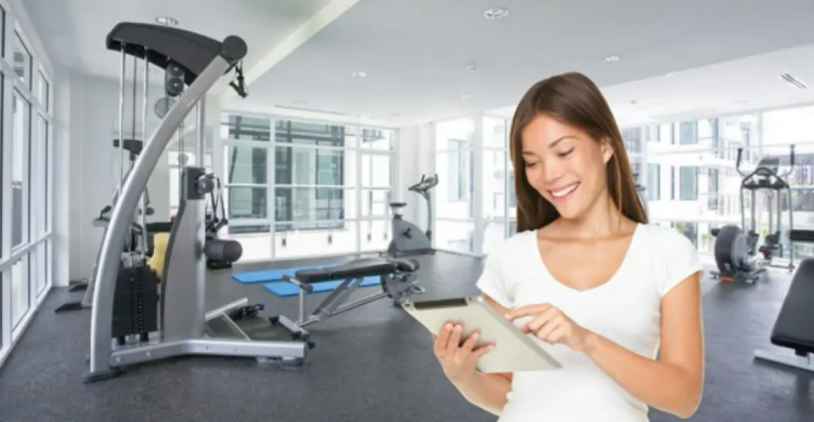 Furthermore, owners can send different offers to clients as per their needs and interests. Also, owners can make them see new discount offers, classes, and offers they will start in their business.
What are the benefits of using health and fitness software?
Management software that is used to manage all the business process contains so many benefits.
Benefits:
Helps to grow business to new heights of success
Give customers satisfaction which enhances the retention rate of the customers
Reduce staff workload, which helps them in staying calm and do work properly
Enhance easy ways of booking, scheduling, and billing
Health and fitness software helps in keeping track of members
Helps in managing your finance
Keep track of your staff, so you should be able to know the daily activities of them
It reduces paperwork by giving automated methods
It helps in increasing revenue through different strategies and methods
Enhances better customer services
Improves marketing skills
Owners can monitor their health and fitness clubs from their smart devices. It keeps updating the owner.
Keep track of cash flow and how much cash is coming in and going out from the business.
Where can you get the best software for your health and fitness center?
Many organizations provide diverse management software in this vital period. However, some management software outperforms all other software. Wellyx is one of them, with over 100 features and an easy-to-use dashboard that distinguishes it from other management software. It is an all-in-one piece of software. If you utilize it in your firm, you will not require any other software to handle anything.
Ending notes
Every business needs effective and accurate to run business smoothly and efficiently. So, management software like health and fitness club software for fitness-related business is the only choice that can reduce the workload and helps in enhancing the productivity of your fitness business.
Moreover, owners can ask for modifications in the software if they think it is the need of their business. The main purpose of using management software is to reduce your staff's workload so they can focus more on customers and improve the customer experience.
Salman Zafar is a serial entrepreneur, digital marketer, writer and publisher. He is the Founder of Techie Loops