Advanced SEO Tips for Food Bloggers to Rank on Google
Blogging is one of the most popular forms of freelancing that people of all age groups are picking up these days. And with the changes that the post-Covid-19 pandemic brought in these last two years, the mass of the working population has drastically shifted towards blogging on various topics and concepts.
Be it marketing, health and fitness, escape room media, writing, or a cooking blog, the audience finds their independent working platform and creative ideas appealing to pick up and work. And it might have escaped your notice, but while searching for anything online, the client relies heavily upon blog articles and relative website pages from their recommendation. The reason behind the same is that majority of the people find the words by these bloggers relatable and easier to follow.
But to be featured on the search page of Google isn't easy. Some various measures and steps are necessary for catching the search engine's attention on the internet. And one of the prime rules that helps you ensure the same is SEO (Search Engine Optimization).
The technique to getting highlighted and featured on the front page of Google is slightly different for the different genres of blogs, with food blogging having its own set of requirements. And it comes in handy if you are well acquainted with the steps for following through the same in SEO marketing strategy for your posts. So, now let us look at the list of some advanced SEO tips for food bloggers to rank on Google: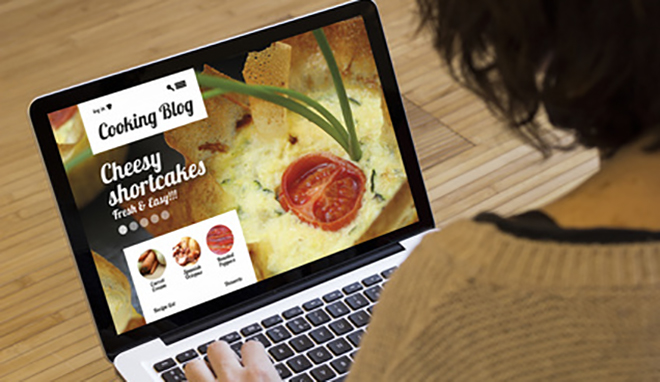 1. Long-form articles
Contrary to many believing that long recipe posts are boring and hard to go through, long-form articles make it relatively easy for you to get cited by the Google search engine. Keep the word count of each of your recipe posts around 850 to 1200.
Go for small stories behind the recipe or nutritional benefits behind the ingredients used. Your readers will find it engaging to read your article because a recipe post that only talks about the preparation method isn't appealing. It would be left behind faster than you think.
2. Voice search SEO
Voice searching has made it easier for people to look for solutions on the internet as the results displayed are on point, clear, and short. By optimizing your food blog, you can gain better traffic for your website and avoid missing out on the vital details covered to gain the trust of Google for getting your blog ranked higher.
3. Long-tail keywords
Often, people aren't sure regarding the recipe they want and type out long and descriptive keywords; for example – eggless pancakes with less sugar or simple pasta recipe without red sauce, etc. By including the long-tail keywords in your blog, you can help more users come across your recipe.
4. Meta description
Meta descriptions carry the weight of your website because people read it and decide if they want to dive in further. It is the face of your blog and determines whether your page is click-worthy. While Google and search engines heavily ignore them, you should focus on keeping them to the point to attract more users to click on your title.
5. A content writing software
You may be an expert at writing your recipes but do not forget to take the help of good content writing software for editing your article. It will ensure that your text has a good delivery and is free of grammatical and non-engaging stuff, whose presence will drop your blog's rank on the internet (you might not even get featured).
6. Fresh URLs
Short and tidy URLs make it easier for the search engines to determine what your post is about and display them on the result page. They keep your links clutter-free and do not hamper the page SEO. And it also becomes easy for people to understand the relevance of your article and opt for reading it.
7. Optimized images
Since image search is on the sharp rise, your recipes should also have a large amount of beautiful pictures to attract traffic to your posts in this process. Create those pictures that will compel the user to click on and add suitable filenames and alt tags in its description for getting highlighted by the search engine.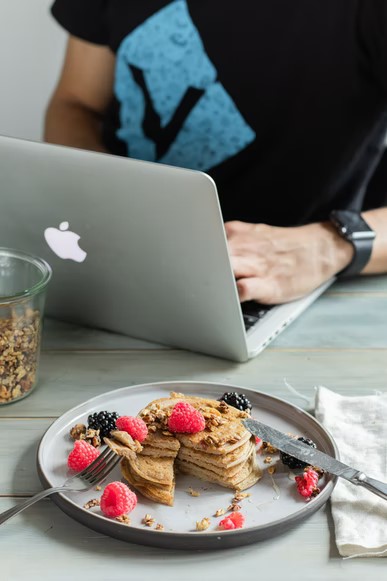 8. Fast web host
The loading and visibility speed of the site where you are blogging determines the traffic for your posts. Proper security, quick opening of the links, and the overall website's speed provided from your end will keep the users inclined to stay and linger around to follow up with your articles. Your hard work would be visible in a more fruitful way if you relied on faster and efficient web hosting platforms to launch your blog.
Conclusion
As a side tip, keep your blog updated regularly with new recipe content and assign witty and suitable titles to your post. They will make the reader's experience worthwhile and increase your subscribers.
While SEO might be tricky and not something one could grasp within a day, you can benefit enormously from it by being consistent with your strategic efforts. Hard work, research, and dedication make anything possible. Now that you know about the advanced SEO tips for food blogging use them to the best of your abilities for getting featured higher on the Google search page. With time and patience, you will eventually wind up on the top one day.  
Sophia Scott is a content creator at https://breakout.in/. She's a passionate young woman, mother to an amazing nine-year-old, and an avid reader. Over the years, writing has helped her explore and understand the world as well as her own self. She loves to travel, meet new people, and spend quality time with her daughter. You can find her on LinkedIn