How Does an Inflatable Hot Tub Work?
What can be more relaxing than passing time in an inflatable hot tub on a long hot summer evening? Nothing. Right? Also, bathing in a hot tub has a few physical and mental health benefits.
People of all ages enjoy bathing in a hot tub. So they have become one of the most brilliant additions to home entertainment kits.
When it comes to hot tubs, inflatable ones have become more popular in recent times because of their portability. If you also like these kinds of portable tubs, you may visit ToiletsGuide to go through today's finest inflatable hot tubs.
Did the question ever come to your mind that how does an inflatable hot tub work? Well, here we are to answer your query.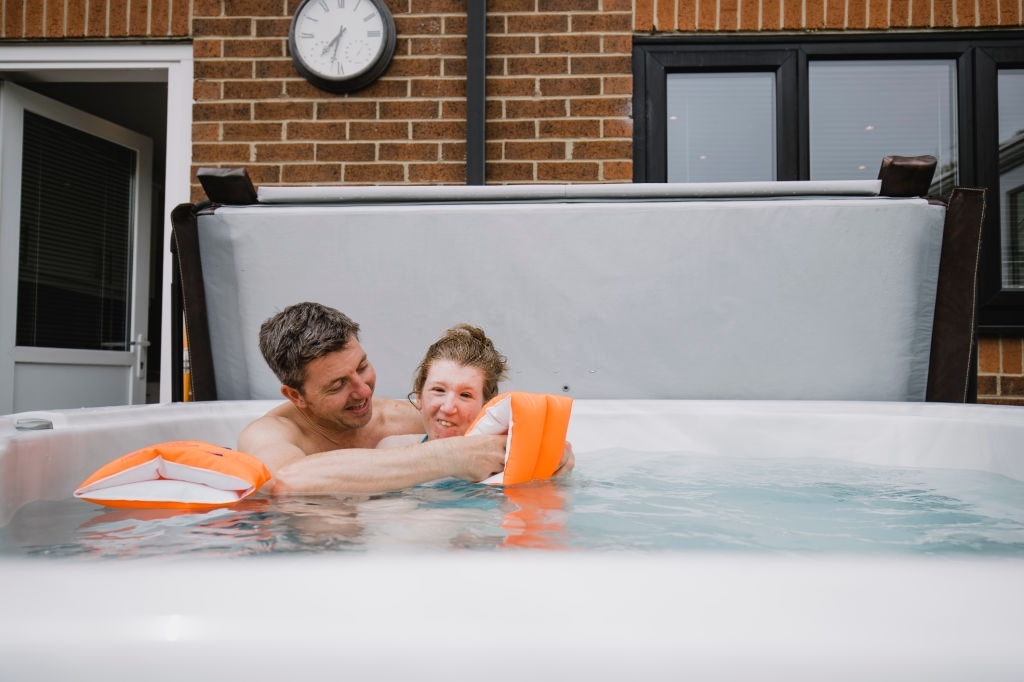 How Does an Inflatable Hot Tub Work: Explained by Industry Insiders!
1. Electricity
About £5 – £10 of electricity is needed for an inflatable hot tub every week. You can minimize the cost by being a little tricky. When not in a hurry, turn the temperature down. Remember- heating the water and running bubble jets require the electricity.
Set up the power unit to the desired temperature and leave the hot tub do the rest itself. After having your bath place the lid properly to preserve the heat so that you don't need to adjust the settings often. This is how you can reduce the energy consumption by the power unit.
2. Chemicals
Keeping the water of the hot tub hygienic and well balanced is a challenge and hot tubs require a chemical kit containing PH+ liquid, chlorine granules, pH- liquid, and foam reducer. All the chemicals can be purchased individually or in a pack online or from a local market.
3. Water
Hot tubs hold 800-1000 litres of water that need to be changed twice a month. So the cost of water consumption is one of the considering facts. Depending on various water supplier each 1000 L water may cost around £3 – £4. Change the water of your hot tub when you're using a lot of chlorine and foam reducer but still being unable to see your feet when you sit in the tub.
4. Filters
The filters can be clogged by undissolved granules over time. To avoid clogging, cleaning the filters after a couple of uses is required. You may also need to change the filters every 4-5 weeks. The price of the filters may vary between £4 and £15 depending the size. These filters are also available online or on local stores
Setting Up an Inflatable Hot Tub
Setting up a hot tub is easy. Hot tubs come with two main parts- the tub with the lid and the power unit. After inflating the tub and the lid, connect power unit to it and follow the user manual to start it. A filter also needed to be inserted that will come with the hot tub.
Pour water in it from your home's water supply using a hose pipe and add chemicals according to the instruction. Set up the desired temperature and let the water heat up. It may take 12-24 hours to heat up depending the temperature you set.
Take at least 24 hours after inserting the initial chemical and use a test strip to test the water if it's good to go.
Draining an Inflatable Hot Tub
Emptying hot tubs is also not a hard task. You'll find a drain point in its base. Direct the water into a drain using a hose pipe. Once most of the water has drained away, tip the rest water into your garden. No fear! A little amount of water with spa chemical won't harm your garden but it might appreciate having some water.
FAQs
1. How Long Does an Inflatable Hot Tub Last?
Ans. The average lifespan of an inflatable hot tub is 12 months- claimed by the manufacturers. But an inflatable hot tub can last more than that if taken proper care. Like hot tubs, inflatable ones require taking proper care of the both the tub and the power unit.
2. Do inflatable hot tubs have jets?
Ans. Of course, yes! If you want jets specially, check the specifications before you spend money on. In general, 4 person tubs come with 120 heated bubble jet and 6 person tubs come with 140. Make the jets work by adjusting the power unit option.
3. Can inflatable hot tubs be used in winter?
Ans. Yes! Inflatable hot tubs can be used in the winter. You can also bring it indoor in frosty seasons. Remember the energy consumption may increase in the winter season to maintain the temperature. Using hot tubs in winter is really enjoyable. Don't let controversies fool you.
Salman Zafar is a serial entrepreneur, digital marketer, writer and publisher. He is the Founder of Techie Loops