Top 10 Best Software for Gaming PC
Who does not want a good PC these days? Especially when you are too much into gaming, a good PC is your first and foremost requirement. But along with a good PC one must also have good software. And, if you don't know which software to get for gaming, you have come to the right place. The given list will help you to transform your simple PC into a powerhouse. These apps will also help you to track frame rates, stream live, and voice chat with ease.
The software industry keeps on growing with each passing day and therefore, the software available for different things keep on updating. Gone are the days when one had to pay a lot of money to purchase a software. Now, most of the amazing ones are available free of cost. So, follow the list and find out the best software for gaming PC.
1. Steam
If you have bought a PC recently for the sole purpose of gaming, then your search for gaming software ends here. This one is so easy-to-use and is one of the best among all the other software of this type. It gives PC owners the kind of secure, professional ecosystem with closed-box consoles. Steam is the best gaming software containing almost every brand-new title. Since it is popular, most companies sell their games through Steam. Its services are mostly available for Windows, but you can use them on macOS and Linux as well.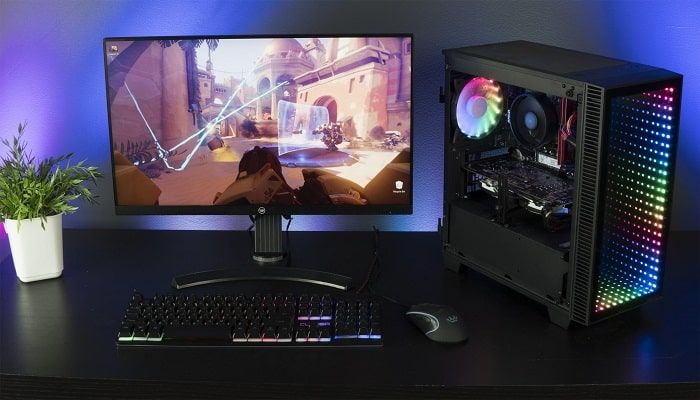 2. Avira
If you are into gaming, you should know the fact that installing games and playing them online has a risk of a virus entering your device. Therefore, there is no harm in getting a protective system. This will prevent any type of virus from entering your computer while playing a game. So, for a good free anti-virus, Avira is the best choice. It offers all-in-one security, privacy, and performance. Using this software will simply increase the scan time and also clean the OS. So, if you are looking for a simple yet effective anti-virus software for your gaming needs, Avira does its job perfectly. Incase you are looking for convenient and smart invoicing solution, check out Zintego.com
3. Razer Cortex
Razer Cortex is one of the best software when it comes to boosting your PC. That means it makes the program run more efficiently and increases game speed as well. This software does not only boost the speed but also gives you a much better gaming experience than before. This software comes with a web version for Windows 7,8, and 10 and includes almost all features. Since it is free, you can have an amazing gaming experience without any problems.
4. F.lux
F.lux is a software that focuses on protecting your sleep-wake cycle in every manner. Once you get fond of gaming, your sleep cycle is ruined and thus, this software helps you to maintain it. All you have to do is provide your wake time and location and based upon that the software creates a schedule for you so that you can sleep on time. If you are a night-owl, you should surely get F.lux.
5. Norton 360 Deluxe Premium
The list already has an anti-virus but that offers few features and very basic security. So, if you use premium software for protecting your computer, it will be more secure than the free software. Norton provides you with more outstanding features along with all necessary functions. Apart from that, you also get more backed and elaborated protection, phishing protection, and e-mail protection. Protection for your device and personal information with Norton AntiVirus at a affordable price using these latest deals.
6. OBS Studio
OBS Studio is a video streaming tool for people who love to record gameplay. The software provides a powerful API that offers various plugins to customize videos according to your needs. The software features a user-friendly interface that allows you to add webcam footage as well as graphics or images. So, if you want to start a YouTube game channel, this software can give you a kick start.
7. Flawless Widescreen
You might have come across some games that do not allow black bars at sides or widescreen. So, Flawless Widescreen is the solution for all of this. Using this software, you can play with widescreen without compromising the quality. Although this does not support every game, for the few it does it is one of the best software ones could have.
8. Groupy
Groupy is the first paid software on this list that allows you to keep your workspace organized by grouping various windows in a single one. The software has an easy-to-use interface and the drag and drops feature of Groupy allows you to tab various documents at once. Although it is paid, it does not cost you a lot. It also offers you a trial of 30-days so that you can make your choice.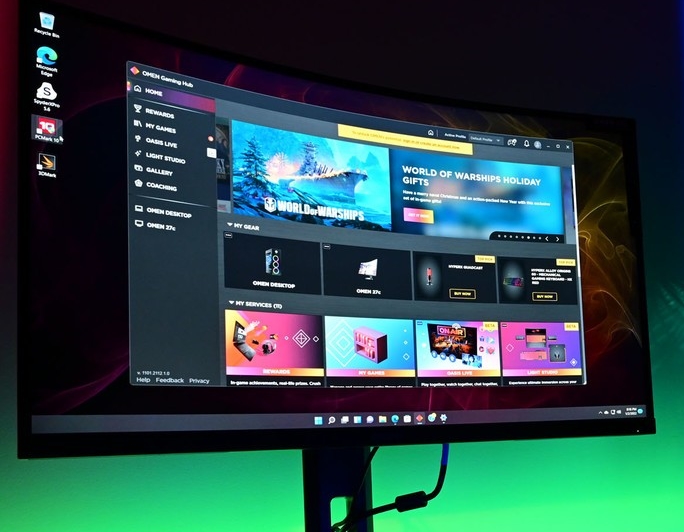 9. TeamSpeak
TeamSpeak is the perfect voice chat application for gamers, with optional encryption. So, if you want to have a good chat over your headset TeamSpeak is the best software to have. When it comes to voice chat, there are several other options as well, but this one still tops the list. You can connect with ease, enable you to tune sound levels, employ echo reduction and all of that is encrypted. It is free for everyone thus this is the best bet for you.
10. MSI Afterburner
If you want some extra performance for your GPU, MSI Afterburner is one of the best bets for you. Sometimes when you download heavy games, the processing speed of your GPU gets disrupted. The software opens up the voltage settings of your chosen bit of hardware and improves the overall performance of your system.
So, if you are looking for the essential PC gaming software required for better gaming experience, the above software will solve all your problems. Whether you face slow speed, virus, or eye-strains, this article pretty much solves anything that you might be dealing with. Before you start with a heavy game, make sure to check this list out for an amazing gaming experience. Also, if you are not willing to spend a fortune over a software, then this works out too for most of the ones listed above on this list.
Salman Zafar is a serial entrepreneur, digital marketer, writer and publisher. He is the Founder of Techie Loops