NordVPN vs. ExpressVPN: A Comparison of VPN Giants
Without a doubt, we can say these are two of the world's most favorite VPNs, but the thing to debate on is "which VPN service should one can rely on"?
NordVPN and ExpressVPN are industry leaders right now, and chances are pretty high that either one has been recommended to you multiple times through different mediums and platforms. But to determine the best, we need to compare them through various fields and answer a few questions like which has better value, better performance, and features, which is a better investment in the long run? Before we start off, do pay a visit to this great site if you own a Xfinity Router. Our website has a complete guide to logging into the Xfinity Router with simple and effective steps.
Now that we're done, let's start off the comparison between these two VPN giants.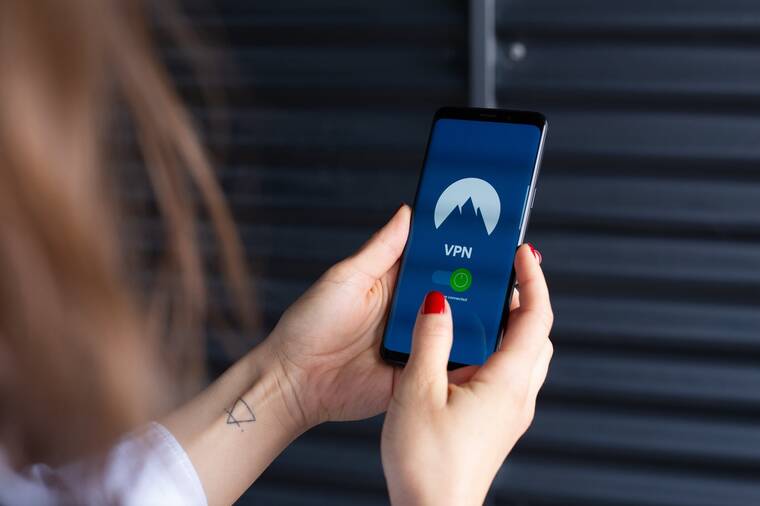 1. Performance
We will be looking at the speed, and to determine a baseline speed for reference, we will be running an initial speed test without VPN (The speed test is done with the help of OOKLA). We will use ExpressVPN to connect to a server using an OpenVPN protocol and run another speed test, and the same goes with NordVPN.
NordVPN is significantly faster, with around double the in-download speed as compared to ExpressVPN. For facts, NordVPN speed ranked at 110.49 Mbps, and ExpressVPN clocked around 59.68 Mbps.
NordVPN clocked 62.38 Mbps in upload speed, about three times as fast as ExpressVPN, which clocked 21.07.
But here's a twist: ExpressVPN offers more connection options at 90 locations worldwide compared to NordVPN, which stands with 59 locations.
2. Privacy
Both of them are excellent for their privacy policies.
NordVPN is headquartered in Panama, a very privacy-friendly location because the country has no data retention laws. ExpressVPN, which has its headquarters in the British Virgin Islands, enjoys the same privilege. Both of the services have no logs policy that has been independently audited and proven (If you're wondering if they keep logs). They also offer anonymous payment methods, which include cryptocurrencies.
In the case of privacy, one doesn't need to worry because both are equally good.
There's one major difference that is going in favor of NordVPN. It has a killswitch in all its platform's while ExpressVPN has no kill switch for iOS. Services vary in features like NordVPN offers extra security, including obfuscated servers' onion over VPN, split tunneling, double VPN, and CyberSec. ExpressVPN is quite basic when it comes to features.
But there was an incident that should be considered, and this is the server hack back in 2018, and with this, you might be wondering, is NordVPN safe? This is a very fair question to ask, especially after a breach. But before that, we need to understand that most large companies are targets for cyber-crime at some point.
What's important is how these attacks are handled. In NordVPN's case, a Finnish server was hacked, but the VPN servers decrypted no traffic, the company exposed no details, and the situation was handled very effectively.
After the hack, NordVPN made significant security improvements by introducing a bug bounty program, diskless and collocated servers, etc.
3. Streaming
For this, let's consider a streaming platform like Netflix. According to a survey conducted by Reddit, ExpressVPN struggles with Netflix at times. Users can't trust this result completely because Reddit users might have come across some blacklisted servers during the survey. But this time, there are more chances of merit because the more servers one has, the lesser the options are to run into one that is blacklisted.
NordVPN has around 1,800 servers installed in the US, more than half of ExpressVPN's worldwide installed servers.
People have faced problems with server blacklisting, but one can keep switching servers until they don't get the right server.
4. Torrenting
Torrenting on a VPN Service needs great privacy and security, which both of them offer. ExpressVPN allows torrenting on all servers and has a split tunneling protocol. NordVPN doesn't allow torrenting on all servers. Instead, it provides optimized torrenting servers in countries with relaxed P2P laws.
5. Applications and Ease Of Use
It's very important to know which services are easier to use and more compatible with our devices. Both of them have many dedicated apps, and there are all the major ones and to add a bonus, they also support fire TV apps. From this point, things start to get different.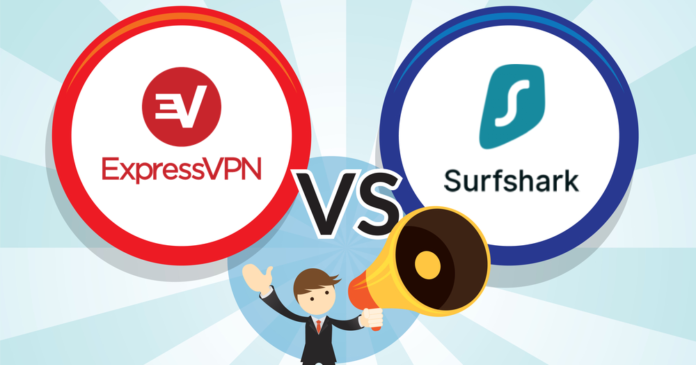 ExpressVPN comes with an extra browser extension, a Chromebook app, and a dedicated ExpressVPN Browser app rather than having just the basic router configuration which every other VPN offers.
Smart DNS is a feature that both VPN offers, and this feature lets you unblock devices that don't have a dedicated VPN application.
Also Read: Different Types of Proxies and Their Use Cases
6. Censorship
Many VPNs can bypass government restrictions and censorship in 2021, and it's tough to do, especially in China. In present conditions, both VPN bypass firewalls and access restricted content. Express VPN has a built-in stealth server feature but no Onion over VPN feature.
NordVPN offers these features to users looking to remain anonymous in China.
ExpressVPN does have a. onion site so that one can anonymously download the ExpressVPN app. For an anonymous NordVPN download, one can use some alternate domains.
7. Pricing Plans
Unfortunately, none of these two offer a free trial or free version. On the other hand, ExpressVPN has no free options either, but both services have a fully refundable money-back guarantee.
NordVPN starts much cheaper and is much more affordable for a year, which is $3.56 compared to Express VPNs for $6.67.
Conclusion
Both VPNs are of great quality, with few drawbacks like NordVPN having fewer apps than ExpressVPN, but it's still possible to access the VPN via your router or the SmartPlay feature. Express VPN is slower, has more applications, and is more expensive.
The feature aspect will only affect those customers who want more variety or complexity out of their service.
But we still haven't answered the question of which one to choose?
If you want a simple, solid-quality VPN that is easy to set up on routers with a SmartDNS option for all sorts of devices, then ExpressVPN will suit you.
If you're a regular streamer, enjoy gaming, or live in China, you may enjoy NordVPN more, especially if you opt for that budget-friendly long-term subscription.
Salman Zafar is a serial entrepreneur, digital marketer, writer and publisher. He is the Founder of Techie Loops