The Best VPN Protocols to Use in 2023
You must have heard what a VPN is as well as what it does. Simply put, a VPN safeguards the user's online privacy by merely encrypting all internet communications and routing the traffic via secure channels. But how well do you know how a VPN works internally?
Using a VPN is not rocket science – you just need to download the VPN app, choose your favorite location, and then press that connect button. Unfortunately, there's more than you can imagine with things called VPN protocols.
So, what are VPN protocols? In case this is the first time you've heard about VPN protocols, they're simply the bread and butter of a VPN service. Ideally, they're the backbone of transmission protocols and encryption standards that grant users fast and secure access to the VPN server and back.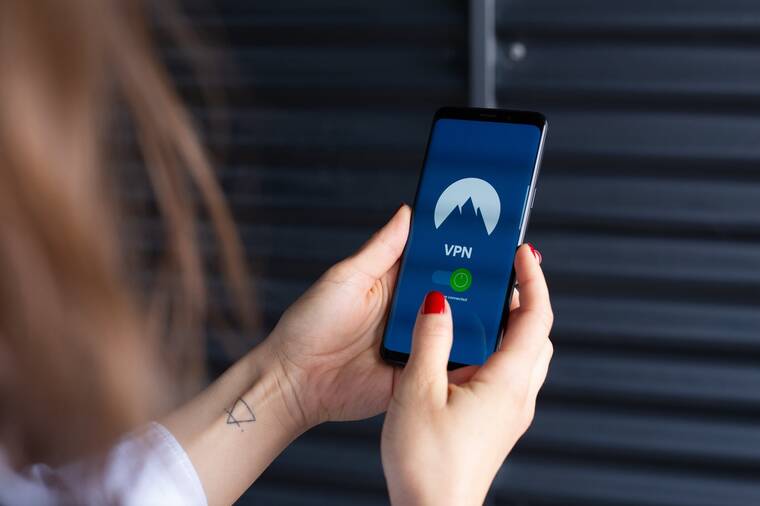 What's a VPN Protocol?
A VPN protocol is basically a set of rules that are responsible for how your online traffic will get from your device via the VPN server and then to the web. When you connect to the internet without a VPN, traffic travels between the device and the internet by following the set of rules known as Internet Protocol (IP). Every device that's connected to the internet knows the protocol – just like you could know your usual route to work.
However, when you connect to the internet through a VPN, it redirects traffic to a secure and encrypted tunnel before it reaches the internet – another set of rules known as VPN protocols. These protocols offer more than just directions. Think about it like this; just like various routes have varying traffic conditions, distances as well as road safety, it means that the type of VPN protocol you choose will determine your speed as well as the level of security that you'll be exposed to on the VPN connection.
Therefore, it's a no-brainer that you'll want to choose the best VPN protocol for a smooth browsing experience. Unfortunately, many VPN protocols are available, and choosing the best can be a challenge, especially when you don't know what to look for.
The good news is that we've done the donkeywork, and in this article, we present to you the top-rated VPN protocols that you need to consider in 2023.
Top-Rated VPN Protocols Explained
For most people, connecting to a VPN server is just enough – as long it's working, there's no need to want to know about the VPN protocol they're using. However, the default setting is not always your best option. So, with that in mind, here are some of the top VPN protocols explained to help you make an easy pick.
OpenVPN
The OpenVPN protocol should undoubtedly be everyone's go-to protocol. In a nutshell, it's a well-rounded option and delivers a perfect balance between security, speed, and reliability. It's not surprising to note that it's arguably the most used VPN protocol.
OpenVPN comes as software and as a protocol for VPN services. The protocol's encryption and verification processes are all based on the TLS methodologies. Moreover, it's paired with the AES-256-GCM encryption algorithm.
It uses two types of standard network protocols; Transmission Control Protocol (TCP) which requires several data verifications that slow down the data exchange process, there are also User Datagram Protocols (UDP) which require less data verification and are quite fast.
IKEv2/IPsec
Internet Key Exchange Version 2 is a VPN protocol that was developed by Cisco and Microsoft for mobile users. With it, you'll get an automatic reconnection whenever your connection with a VPN server gets interrupted. That way, you can easily switch between mobile data and Wi-Fi.
Also, it supports advanced cipher functions. It can be used with 3DES as well as AES encryption.
WireGuard
If you're looking for the fastest VPN protocol, then consider WireGuard; it delivers an excellent connection speed that's faster than OpenVPN and IKEv2. The surprising part is that it only uses 4,000 lines of code and still outperforms the other protocols.
Also, it has a lightweight code that allows easier auditing and hence improves stability. Moreover, it provides top-tier security as well as encryption standards. It's also very easy to set up.
PPTP
Point-to-Point Tunneling Protocol is among the best tunneling protocols that encrypt data in transit thanks to the MPPE cipher – a vulnerable option to modern computer attacks. It's an old VPN protocol, and some folks consider it obsolete regarding security. However, it's fast and can offer enough privacy – even though that will come with some lower encryption standards.
L2TP
More like IKEv2, this protocol is usually paired with IPSec. As much as it was developed in the 1990s, still, it has zero known vulnerabilities. However, the fact that it encapsulates data twice leads to a slow connection speed.
Final Thought
The truth is; that there are several VPN protocols that you can consider. For instance, there's SoftEther, SSTP, and many others. However, the best way to choose the best VPN protocol is to determine the type of protocols to use in which scenarios. For instance, some protocols work best for streaming and others for downloads, gaming, and privacy, among other scenarios.
Salman Zafar is a serial entrepreneur, digital marketer, writer and publisher. He is the Founder of Techie Loops