5 Easy Ways To Make Soya Patty For Toddlers At Home
Your toddler does not require much time to jump from a perfect eater to a picky eater. The fussy eating stage occurs when a toddler develops food preferences. As per studies, selective eating habits can result in improper diet and nutrients deficiency. Less intake of dietary fibers and necessary vitamins and minerals results in many physical and developmental problems in children. As a parent, you might wonder if there are a few food options that contain most of the essential nutrients and make your child want more.
Soya patty is that nutrient-dense recipe that can end your search. It consists of all essential nutrients of soy like amino-acids, carbohydrates, fats, iron, calcium, Omega 3 fatty acids, and antioxidants. Research suggests moderate use of soy during early years can reduce the risk of developing breast cancers and are a healthful addition to the diet. But before sharing some flavorful patty recipes, make sure the soy products are derived from quality sources like USSOY.
Read on to know more about the easy ways to make soya patty for your kids: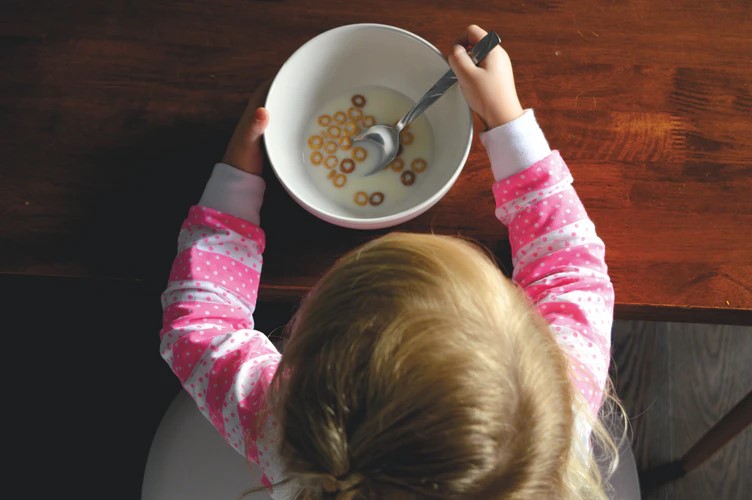 1. Soy Beans Patty
Ingredients
½ cup boiled soybeans
A medium-sized boiled potato
1 tbsp chopped cilantro
¼ cup of finely chopped onion
½ tsp cumin powder
½ tsp coriander powder
Salt as per taste
Soybean Oil for frying

Method
Mash the boiled soybeans and potatoes together in a bowl.
Add the rest of the ingredients.
Make a smooth dough and divide it into equal portions.
Take a potion and give it the shape of a patty.
Heat the frying pan with oil and shallow fry the patties till both sides are golden brown.
Serve hot with tomato ketchup.
2. Soy Granules Patty
Ingredients
½ cup soy granules
½ cup finely chopped onion
2 tbsp ginger garlic paste
½ tbsp black pepper powder
½ cup soaked and boiled chickpeas
Salt as per taste
2 tbsp olive oil

Method
Soak the granules in hot water with salt for 15 minutes. Drain and squeeze the extra moisture.
Blend the boiled chickpeas and soy.
In a large bowl, take soy mixture and add all other ingredients to form a dough.
Make equal portions of the dough and flatten them with your hand.
Sprinkle oil on the baking tray and bake the patties at 400 degrees F until both sides become golden brown.
3. Soy Chunks Vegetable Patty
Ingredients
1/2 cup soy chunks
1 tbsp finely chopped ginger
Two mushrooms chopped
2 tbsp boiled corn
¼ cup grated carrots
1 tbsp chopped cilantro
½ tbsp chopped mint leaves
2 tbsp soy sauce
1 cup multigrain-bread crumbs
A beaten egg white
½ tbsp sea salt (as per taste)
Olive oil

Method
Soak the chunks in hot water for 20-25 minutes. Drain and squeeze to remove excess water.
Heat the skillet with 1 tbsp olive oil and add the mushrooms for sauteing.
Take a blender and add soy, sauteed mushrooms, and other vegetables. Blend them with ginger, soy sauce, breadcrumbs, and salt.
Empty the mixture into a plate and make a dough. Divide the dough into equal portions and shape them as patties.
Dip the patties in egg white, and deep fry them until they turn golden brown and crispy.
You can even use these patties to make delicious burgers.
4. Tofu Patty
Ingredients
1 cup mashed tofu
½ cup finely chopped onions
¼ cup chopped spring onions
2 tbsp wheat germ
1tbsp sesame seeds
2 tbsp all-purpose flour
2 tbsp soy sauce
½ tbsp white pepper
1 tbsp ginger powder
Oil for frying
Method
Tofu has a lot of moisture content. So before starting the recipe, remember to drain the extra water from it.
In a bowl, mix tofu with onions and ginger powder.
Add the rest of the ingredients.
Take a small quantity and press with hands to give the mixture the shape of patties.
Drizzle oil in a frying pan and fry them till both sides are light brown and crisp.
5. Tempeh Patty
Ingredients
1 cup chopped tempeh
½ cup diced onion
½ cup finely chopped vegetables of your choice (carrots, beans, bell peppers, corns)
¼ cup boiled black beans
¼ tbsp cumin powder
½ tbsp oregano
1 tbsp chopped pine nuts
2 tbsp soy sauce
1 tbsp garlic powder
1 tbsp garlic powder
½ tbsp smoked paprika
1 tbsp flour
Olive oil for frying
Method
Heat oil in a pan and add onions. Cook till they are brown, and add the rest of the vegetables with soy sauce for 5-7 minutes.
In a food processor, add beans, cooked vegetables, paprika, cumin, oregano, and flour.
Grind for 3-4 minutes till the ingredients mix with each other well.
Add tempeh and process for a minute or two.
Take the mixture out in a bowl and add pine nuts.
By using your hand, shape the mixture to form small patties.
Pour oil on a skillet, heat it and add patties. Fry the patties on both sides till golden brown.
Serve hot with paprika sauce.
Conclusion
Making toddlers eat is challenging. It's better to expose them to different flavors by cooking something regular with variations. When it comes to health and taste at the same time, you can always count on soy patty. As soy is a versatile food, you can add ingredients of your choice to make these patties more healthy and tasty. With each serving, the goodness of soy will provide nutrition to your picky eater and help gain optimal growth and development.
Salman Zafar is a serial entrepreneur, digital marketer, writer and publisher. He is the Founder of Techie Loops