Top 7 Books Every Real Estate Agent Should Read
Real estate is a broad field that requires diverse skills to do it right as an agent. Some of these skills include marketing, sales, negotiation, and investing. The best way to learn them is by reading real estate books. This article summarizes the top 7 real estate books that can help you achieve success.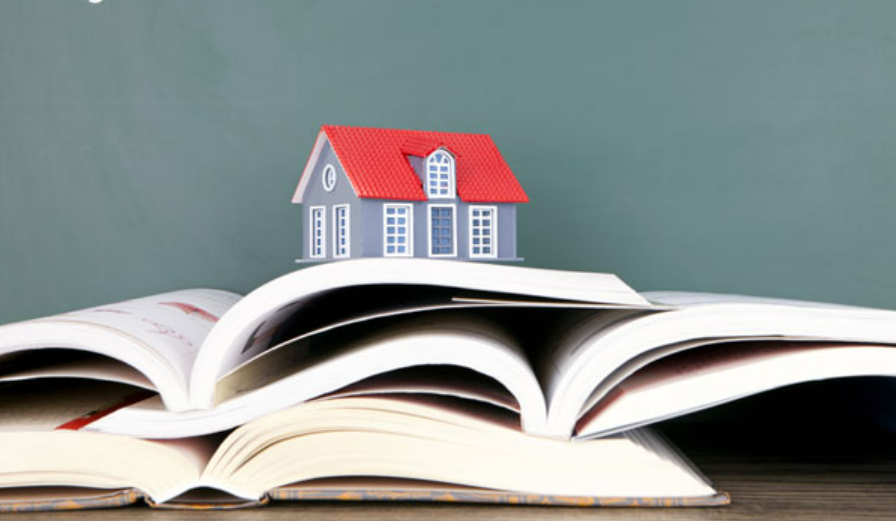 1. The Millionaire Real Estate Agent by Gary Keller
Perhaps you have dealt with a real estate agent when buying or selling a property, and you have had different experiences with them. Some are excellent salespeople while others are not.
In his book, The Millionaire Real Estate Agent, Gary Keller analyzes the specific personality traits you must have to be an excellent real estate agent. The most important one is the ability to convince other people.
He has summarized the other traits in two big ideas.
Becoming A Better Real Estate Agent Is All About Understanding the What, How, And Why of Motivation
Most people tend to start working on big projects without proper planning. They tend to forget that planning is critical for a good outcome. If you need your determination and focus to last long, you must plan before execution.
You also need to set big goals and strive hard to reach them. The good thing about big goals is that once you achieve the first one, it becomes almost automatic to accomplish the next one.
A Strong Real Estate Strategy Works from the Ground Up, and to Succeed, You Need Leads, Listings, and Leverage
To be a successful real estate agent, you need to find clients and help them sell or acquire property. Real estate is a game of numbers also. It would be best to maximize the leads you generate to increase your sales. Leads lead to listings, and listings lead to contracts.
Therefore, leads matter a lot. The more you generate, the better. You can select the serious ones and focus on converting them into sales. If you generate few leads, you will make lagging sales, and you may eventually fail.
2. The High-Performing Real Estate Team by Brian Icenhower
In this book, Brian Icenhower shares tips that can help you convert your real estate business into a sales powerhouse. The book is full of actionable systems and processes that can take you and your fellow agents to the next level if implemented immediately.
Brian focuses on activities that bring about expansion. They include productivity, exponential growth, engagement, and enthusiasm. If you read this book, you will:
Embrace personal responsibility in everything you do in real estate hence accelerating growth.
Learn how to create goals that will keep your team burning to attain the desired change.
Discover the importance of focus when it comes to productivity and growth.
The book is an excellent resource for real estate agents since it provides the necessities to meet your goals sooner.
3. The Conversion Code by Chris Smith
The internet has provided today's consumers with more options than ever before. Therefore, getting their attention and selling them some real estate requires a different approach. Chris Smith knows this too well, and he addresses it in his book.
This book provides step-by-step instructions on how to increase your sales online. Timing and enthusiasm are crucial to making more sales. You have to be so excited about your property that you can bring the prospect over the buying line.
That is the only way to close them. What you say, when to say it, and how to say it is what matters in sales.
To generate leads online, you must create a perfect landing page. Nine essential elements define one:
Headline. It should be concise and clear
Sub-headline
Description
Testimonials
Clickable buttons
Image or video
Call to action
Absence of links
Stay above the fold
It is impossible to convert every lead into a sale immediately, but be sure to observe and then convert later.
4. The 7 Levels of Communication
If you want to become a millionaire real estate agent, this book is worth every dime. It is about effective communication in creating good relationships with clients. It is easier to close a deal when you have a good relationship with the prospect.
The book narrates an exciting story of a real estate agent called Rick Masters. He engages a mortgage professional who has created a very successful business without personal promotion or advertising.
He gets curious about her methods and agrees to go with her to a conference to get answers. In his quest, he discovers about seven levels of communication:
One on one meetings
Phones calls
Events and seminars
Handwritten notes
Direct mail
Electronic communication
Advertising
Besides excellent communication, Rick notes that a strong why is also very crucial in sales. Once you have one, then the how will sort itself.
5. Secrets of Closing the Sale by Zig Ziglar
In this book, Ziglar says that people buy based on what they hear, see, and believe. So, if you are not believable, it will be hard to make a sale. For instance, a no from a client means the information you are giving them is not in line with the price you are quoting. Your price is high, but the value of your property is low.
Also, make it a norm to record yourself presenting. It will help improve your presentation. Do not talk more than you need to, and ensure you speak with the correct tone. You need to educate your clients on how your property will solve their problems, not how much they need to spend. This way, you will close more sales.
6. Never Split the Difference by Chris Voss
Chris Voss emphasizes the importance of negotiation. He shares principles that can help you become a better negotiator. Each chapter has a different theme but delivers the same message of negotiation.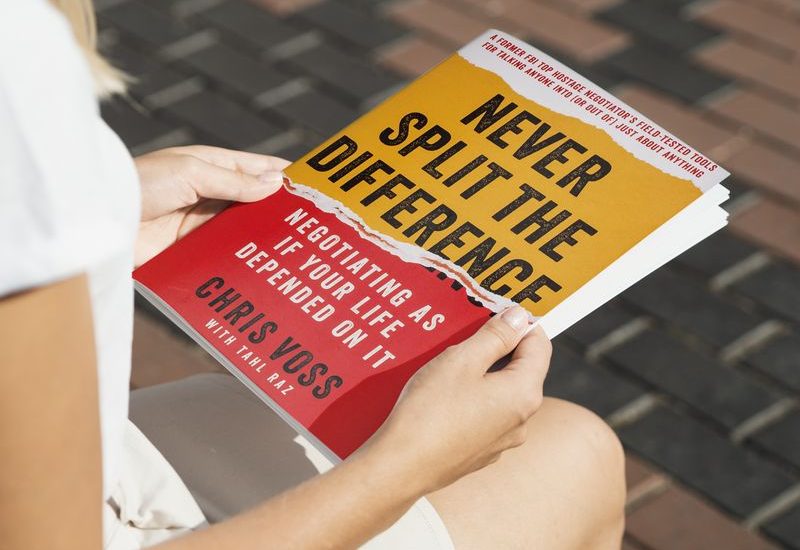 The first chapter is about academic and historical approaches to negotiation. The second chapter is about a tactic you can use to get information from the other person during negotiation. The third chapter talks about how using emotion can help overcome negative factors that can hinder a successful negotiation.
Chapters four and five talk about how to interpret helpful responses from the other party. The sixth chapter analyzes what is realistic and fair in a negotiation. The seventh chapter is about how you can coax your counterpart to your solution.
Eighty and ninety chapter talks about how to ensure the plans you agree on are executed. The last chapter is about how new information can shift a negotiation and how to overcome negotiation fears.
7. Atomic Habits by James Clear
The book is about changing your career, relationships, and general life by making tiny behavioral changes. A habit is a behavior you perform repeatedly. If you stick to good habits for years, they will have an incredible impact on your life.
The book has many practical nuances to break bad habits and form good ones. Here are reasons why small habits make a big difference:
They are the compound interest of self-improvement
Your current trajectory matters more than your current results.
Daily habits lead to success.
Time will determine whether you succeed or fail in life based on your habits.
Conclusion
Being a real estate agent is not a walk in the park. It requires skills, dedication, and hard work to succeed. The above books can provide you with all the knowledge you need to become a successful real estate agent. Be sure to read them.
Salman Zafar is a serial entrepreneur, digital marketer, writer and publisher. He is the Founder of Techie Loops