Real Estate Investing Tips and Tricks
Investing is a breeze. It is something that anyone can do. However, not everybody has what it takes to do it well. The route to success in real estate investing does not come with a blueprint, and it is often meandering.
Real estate investing involves commitment, preparation, and forethought. Thus, there are plenty of factors to consider when buying a home to invest in. Here are a few tips for you if you're thinking about investing in real estate.
1. Calculate the cost
Real estate investing (usually) involves mortgage financing and a deposit. Other expenses associated with purchasing (and owning) real estate properties include the closing costs, renovation expenditures, Strata fees, insurance premiums, and property taxes.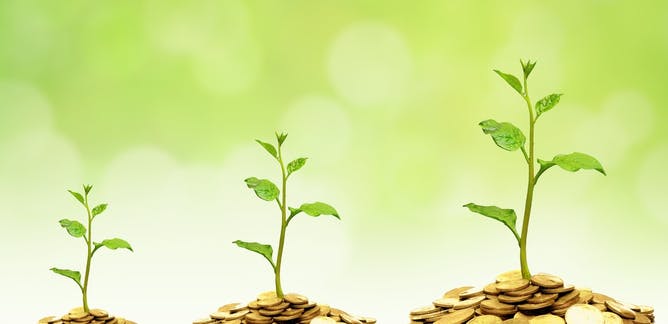 Do your mathematics to figure out how much property you can afford to buy and comfortably run before buying it. For crunching these statistics, you might use one of the many online house affordability calculators. Your running costs shouldn't surpass 25 percent of the total of your monthly take-home earnings in the ideal situation.
2. Choose the Ideal Location
Prior to purchasing a property, researching the region will make the difference between a smart and a disastrous investment experience. Selecting an area that is growing and expanding in size is the best approach to make potential long term profits. These are factors that all great neighborhoods for real estate investing have in common:
Minimal crime rate
A reliable public transport system.
Parks and recreational areas that are easily accessible
Medical care and the quality of the care
Excellent educational institutions
Family (children) friendly
Shopping centers and restaurants are easily accessible.
Livability and walkability are good.
All of these factors contribute to a high commercial and residential property demand. Avoid areas reliant on a single economic engine.  Detroit in the US, for example, is a city whose economy is primarily shaped by the automobile sector. When the country's auto industry collapsed, property values plummeted. It is because you could hardly find a job. Most of the region's rental properties became vacant as people moved to other cities. The price mechanism and the law of demand and supply drove rental income down as there were more homes than people who wanted them.
Also Read: Future Predictions in the Rental World
3. Don't get into too much debt with your first home
When you buy your first real estate property, you'll most likely pay cash or a mix of cash payment and a mortgage. While you might be able to locate investors to assist you in funding your initial project, such a move is a double-edged sword.
The danger with going heavily on loans and other liabilities is that there is a steep learning curve in property investment. And as with any business opportunity, the best learning often comes from failures.
Making a financial error is terrible enough, but failing to pay your bills and ending to swim in a pool of debt can be devastating. Although low-income loans can carry higher interest rates, they can help you avoid becoming trapped in a cycle of debt. Choosing a longer repayment term will reduce your monthly payments and lower overall repayment costs. When you apply for a low-income personal loan, make sure you check lender legitimacy and fees before you use.
4. Be familiar with the property laws and regulations in the area
You should never presume that you can create another room or a second floor to a structure just because you own it. Always double-check with relevant authorities.
Consider this scenario: you consider converting a basement into additional rental units, for example. However, you have no idea that in the jurisdiction where you own your properties, such projects are prohibited or need special permits. What is likely to happen is that the local government will penalize you heavily.
You should also pay close attention to zoning restrictions, as they vary depending on where you live. For instance, your local zoning laws may prevent you from transforming the first floor of an apartment building to make a co-working space.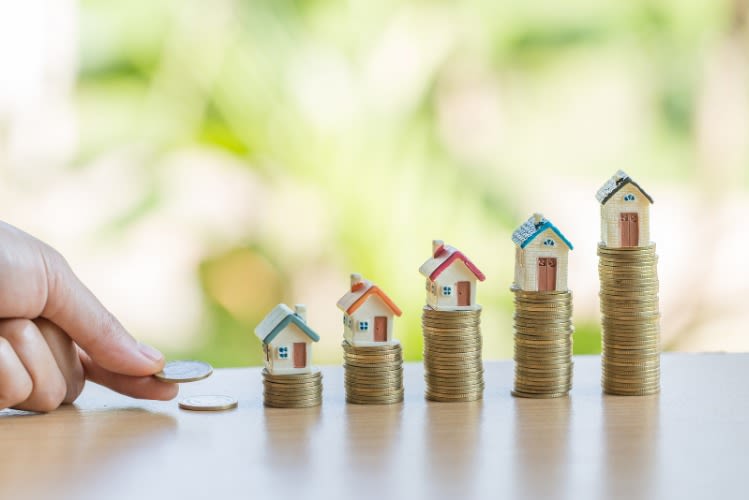 Permit requirements and the cost of obtaining one in the area should also be essential considerations before investing in an area. Even if you can secure a permit, you should know the amount of labor involved before beginning the procedure.
5. Join local networking groups
You can join one of the thousands of real estate investing (REIs)groups across the country. A little online research will come in handy. Follow three or four of them and register for membership. Choose the ones that include the investors and subjects that interest you. Look for organizations that don't just "sell" properties to you. Join one that tries educating and guiding members on various real estate projects.
Conclusion
Putting your money in real estate is an excellent way to expand your financial horizons, broaden your assets, and prepare for retirement, among other financial goals. You can get started on the route to real estate investment triumph by implementing the five property investment ideas listed above.
Recommended Reading: Tips for a Stress-Free Move
Salman Zafar is a serial entrepreneur, digital marketer, writer and publisher. He is the Founder of Techie Loops