Smart Technology Gadget You Shouldn't Miss For Camping
When that long-awaited camping trip finally comes up, make sure you add these outdoor staples to your packing list, and you're going to have the time of your life. From a ground-breaking portable stove to the ultimate tree tent, you'll find a well-rounded list of smart camping devices and wilderness accessories that will help you play and sleep outdoors with the utmost comfort wherever your adventure will take you. Creative and practical, they also make some of the best gifts for outdoor lovers.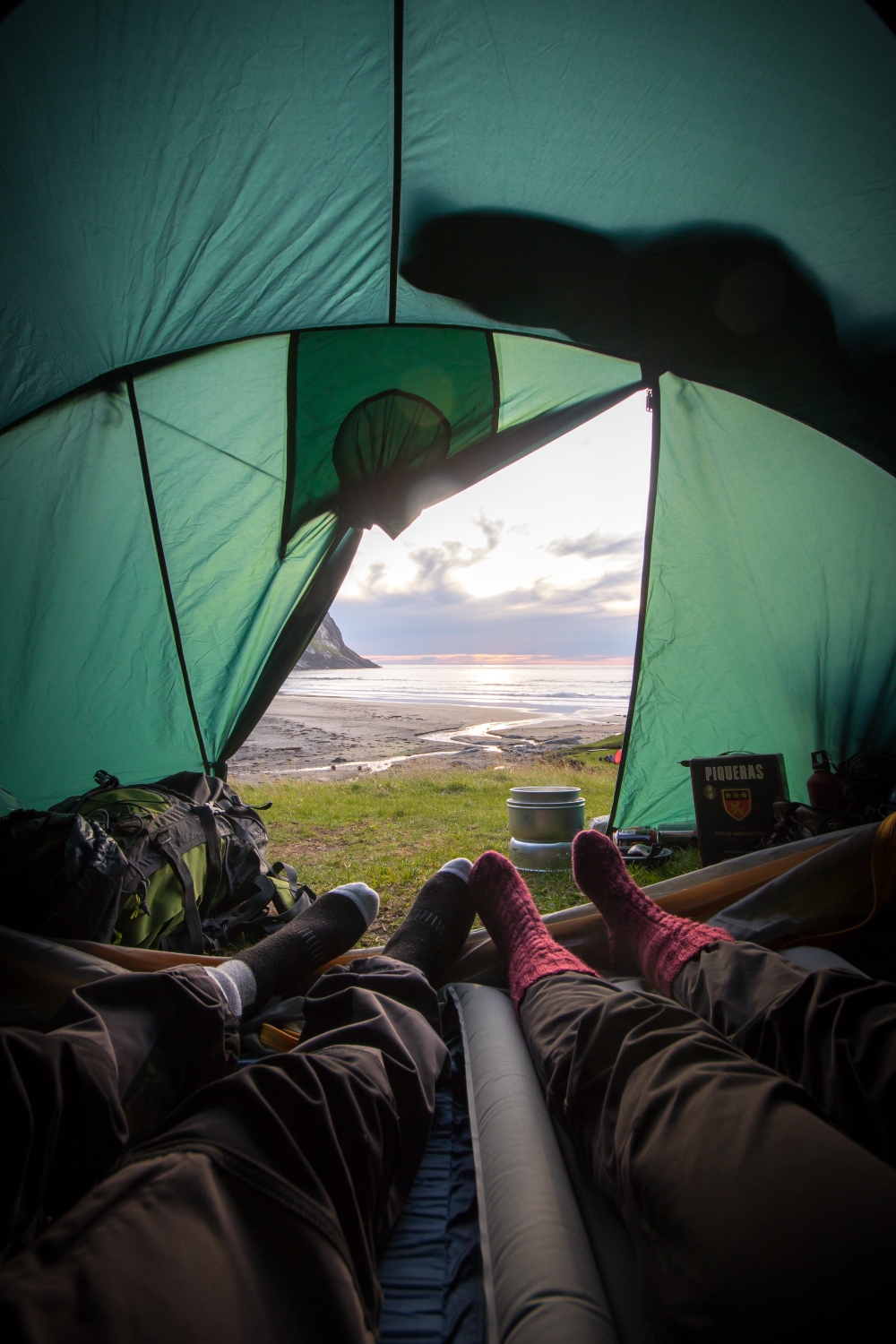 Yeah, there's always going to be a new gadget or accessory that might add to your wild experience, but if you want the best camping gear in 2021, look no further! Read on to know more smart technology gadgets for your camping adventure:
1. Where to sleep
Camping doesn't have to be uncomfortable anymore; bring a homey feel to your next camping trip with the Core Equipment 9 Person Instant Cabin Tent. Equipped with pre-assembled poles, this cool cabin style shelter allows for trouble-free setup in 60 seconds! Which is a much-overlooked characteristic until you are caught under a wild storm or hail.
Weather might be unpredictable, but this tent it's not. Plus, it features a space divider and zip doors, and windows for easy privacy and ventilation. Additional features include hanging storage pockets and a fully lined waterproof rainfall, which provides the illusion of sleeping under the stars until removed.
2. In case of emergency
Much like food and water, a first aid kit is a must when you go to remote areas. Made for everyday adventures, this ultra-packable medical package by VSSL is an LED flashlight filled with all of the necessary tools you might need during an emergency. Painkillers and antiseptic wipers to nitrile gloves.
It also contains a compass and an emergency whistle. All products are rolled into a sleek, indestructible 9″ long tube that you can conveniently clip to your outdoor gear and take with you anytime.
3. Storage and other handy gizmos
From the Scrubba wash bag (the smallest washing machine in the world), this sturdy, compact backpack combines a portable tub, a dry pack of compression, and a washing machine with one of the most original pieces of equipment you can add to your camping set.
Made of waterproof 40 denier nylon fabric and complete with adjustable belts, the Scrubba Stealth Pack is much more than just storing your travel necessities. The internal washboard makes it easy to wash your clothes anytime, anywhere. Simultaneously, a new multifunctional valve helps turn the pack into a camp shower or portable storage compression bag when the situation calls for it.
4. Outlets
Are you looking for a portable source of energy for your leisure needs? You've been shielded by the WEN 56203i Inverter Generator, providing 2,000 running watts in a small, lightweight package that's easy to transport and store.
Filled with many safety features and outlets, this unit will keep all your gadgets up and running on the campsite; who hasn't been out and having all of your batteries die? This little generator does it all, and it does it so quietly that it shouldn't harm or upset your camping neighbors. The built-in ECO-mode adjusts fuel consumption and helps the generator to run longer.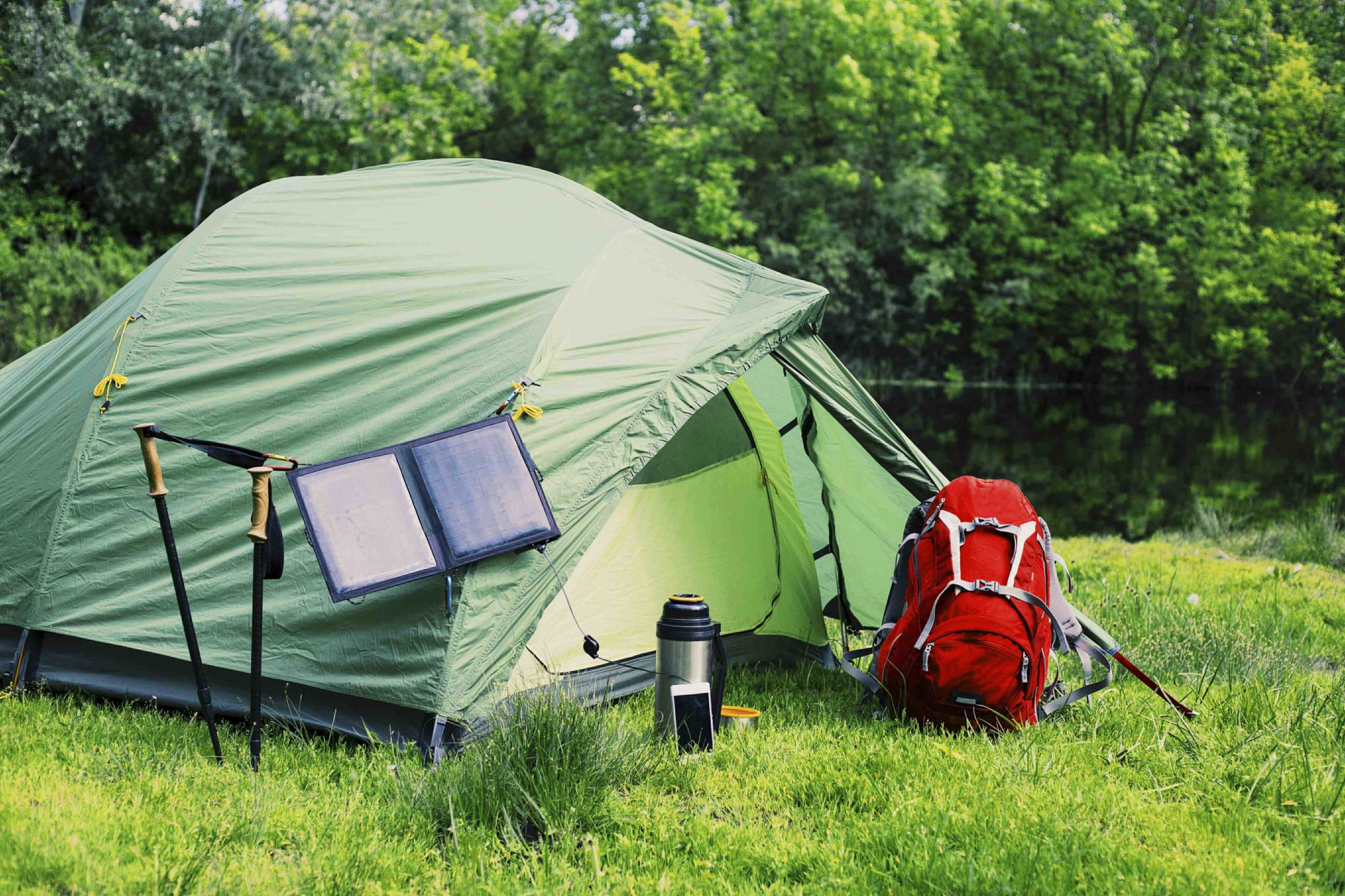 So bring your favorite movies, your TV, and your favorite console and play videos, or even get your computer and create fun family videos with any of the free video maker software that is available online.
5. Comfort on the go
Nemo Disco 30 is one of the best sleeping bags on the market thanks to its unique, revolutionary nature, along with its 650-fill water-resistant down and sturdy, water-repellent finish.
Its novel spoon-like design enables users to sleep sideways and quickly change positions during the night. Thermo Gills – an ingenious temperature control feature – allows the bag to stay comfortable at varying temperatures. Combine this with enhanced comfort features such as a fully-insulated hood, full-length design tube, and oversized outer design collar (called Blanket Fold), and you've got yourself a reliable companion for the much-needed camping and backpacking excursions.
6. Coffee Lovers
You can't go camping without the certainty that you will have a steamy hot cup of coffee in the morning, so If you like your camping convenience, you're going to love this lightweight, portable Wacaco espresso maker. Besides being the "smallest, lightest, and most versatile hand-held espresso machine," it's incredibly yummy, easy to use, good looking, and overall a great purchase.
The Minipresso uses a semi-automatic piston so that you can brew your rich, high-quality espresso anywhere. And the best part: you don't need compressed air, N2O cartridges, or energy, just water and your favorite coffee beans.
Conclusion
With all of these smart camping gadgets, your camping experience should be like bringing a small piece of home comfort into the wild.
Stephanie Caroline Snyder graduated from The University of Florida in 2018; she majored in Communications with a minor in mass media. Currently, she is an Author, a Freelance Internet Writer, and a Blogger.