Compare Selling on Amazon vs Your Own Site
You're here because you want to sell products online, but you aren't sure where to begin. Should you use the Amazon storefront or create an e-commerce shop?
The answer depends on what you want to gain from the experience. To help you decide, we'll walk through the ins and outs of each option so that you can make the best choice for your needs and purposes.
Let's begin!
1. How Easy Is It to Get Started?
On Amazon
Opening a seller's or business account on Amazon is fast and easy – simply go here to register and follow the prompts.
If you have a personal Amazon account, you can also switch to your business plan with these steps:
Open your Amazon account and access the drop-down menu by clicking the human icon.
Scroll down until you can see "Switch Accounts."
Choose the accounts you want to switch to or add your seller's account.
On Your Own Site
Meanwhile, if you want to set up a store on your website, you might need to start from scratch:
Create a domain name.
Install the plugins.
Add product descriptions, images, and other types of content by yourself.
Integrate payments, shipping, and taxes.
If you were hoping for a little less upfront work, selling on Amazon is probably the best option. However, if you can put in the time and effort to run your store, then it will likely be more rewarding than selling through Amazon. If you can't afford to invest that kind of time right away, though, then it's better to register on Amazon and try selling there first.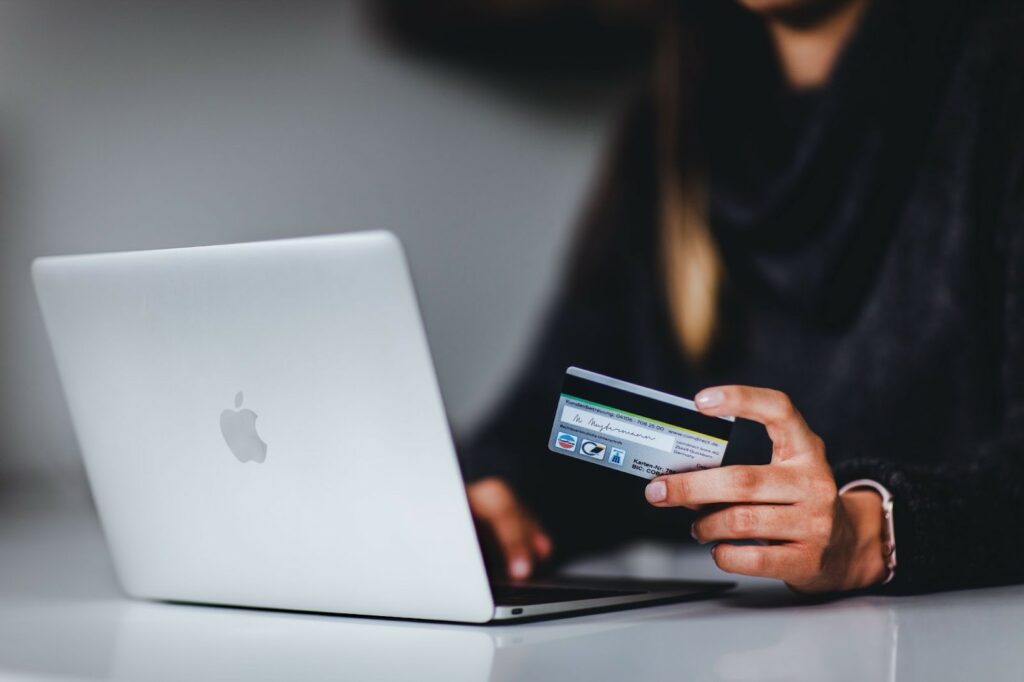 2. Setting Up a Store
On Amazon
When you sell on Amazon, they do most of the work for you. After you sign up and get your account verified, it's easy to set up your product listings.
Amazon has a simple process that only requires a few pieces of information about your products:
Choose name, condition, price, and shipping cost.
Upload an image if necessary.
Submit your products.
You can start selling right away on Amazon as long as you've got some inventory. Even if you don't, you can use some tools to spy on the most popular products on the platform.
It's also easy to manage your seller's account. You can update prices, change your listings, or create new ones through their online dashboard.
On Your Own Site
When you decide to sell products on your website, there's a bit more work involved. You need to remember to update prices regularly, which can be hard if you're not fully committed. Uploading the inventory, taking photos, and making listings also take much more time.
The good news is that you can design your site as you want – you're not stuck with limited templates that can make a storefront a cookie-cutter version of your competitors. You can even diversify your portfolio and see which products are doing best.
3. Getting Traffic and Sales
On Amazon
As long as you set up your listings right, you should start seeing some sales trickle in when you sell on Amazon. You can get organic traffic through search results and sponsored ads.
The paid ads are particularly helpful if you have a small budget to work with. And, if you have the capital, you can pay for more exposure through Amazon's paid marketing platform that allows you to choose specific keywords.
On Your Own Site
Generating leads and sales on your website demands considering everything else that goes into running your business, including hosting fees, taxes, shipping costs, customer service, and marketing your business.
The good news is that you can choose how much work you want to put into your site. You can also create coupon codes or rewards programs to encourage purchases. It's up to you if you want to spend more time on this part of your business or outsource the process.
4. Costs
On Amazon
Many costs associated with selling on Amazon are predictable or fixed. Registering on Amazon is free, but you need to pay $39.99 a month plus seller's fees to keep your store running. If you're doing FBA (Fulfillment by Amazon), the charges will depend on the number of units and sizes.
The downside is that Amazon fees might eat a good chunk of your sales when you're starting out, as they are unavoidable and do not take your revenue into consideration.
On Your Own Site
When you're selling using your site, you will have greater control over your expenses. You can avoid monthly fees by hosting your site on WordPress or using Shopify to create a storefront for free. You can also be more flexible with the products you sell since you're not limited by Amazon's rules and restrictions.
5. Fulfillment and Shipping
On Amazon
If you want to sell on Amazon, then you will need an Amazon-approved fulfillment center. You can choose from the company's two options: FBA or Seller Fulfilled Prime.
FBA is a service where Amazon packs and ships your products for a fee. In return, it handles customer service calls and returns. You have to determine the number of units, weight, dimensions, and product type. Amazon charges fees based on size and weight when you're fulfilling orders yourself since it's not an FBA-supported item.
Seller Fulfilled Prime is for eligible items that are easy to ship. This option lets you manage your inventory without worrying about fulfillment.
On Your Own Site
There's no need to worry about shipping charges with your own store, as customers can pay for these services when they check out. You will, however, need to consider the prices of courier services in your area when delivering products.
6. Promoting
On Amazon
In the Amazon platform, you can reach out to potential customers in different ways:
Amazon Marketing Service, which runs pay-per-click ads on Amazon's website
Amazon Associates Program, which lets you work as an affiliate marketer
Sponsored Brands, which allows you to advertise products on search results
Amazon also has a ton of other marketing tools like sponsored listings, which give products massive exposure, and Amazon Vine, a by-invitation reviewers program.
On Your Own Site
When running your own store site, you'll need deeper marketing know-how in order to promote your products on your own. Taking care of SEO and marketing requires a thorough understanding of things like rankings, keywords, and more. But don't fret – you have access to plenty of tools to make the process easier.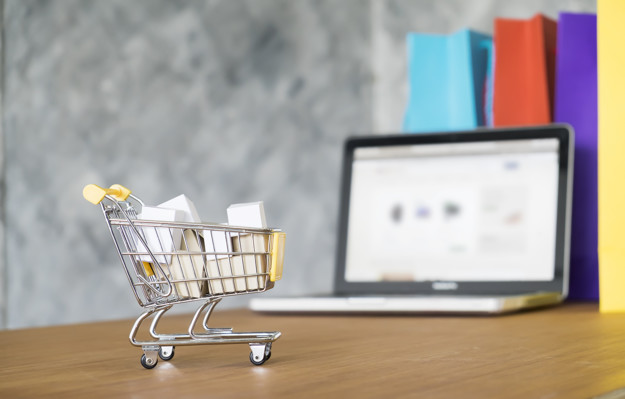 For example, if you want to do paid advertising, you can either opt for AdWords, which lets you run ads on Google searches, or Facebook, which has a dedicated eCommerce ad component. You can also use your site's blog to drive readers to your products by sharing the latest updates and deals.
Alternatively, you can use coupons and other social media tools to drive more traffic to your website and integrate with services like Shopify for a seamless transition from their platforms to yours.
Amazon is versatile with unlimited options no matter what you want to sell, but it might not be as flexible as your website, which you can personalize to fit your business.
Final Thoughts
So, should you sell on Amazon or your website? There are no winners or losers here – simply choose the option that meets your criteria. If you want more say in your business, opening your own store can give you all the creative and administrative control. However, if your aim is to set up an e-commerce shop quickly and with minimal stress, Amazon ticks the boxes.
Salman Zafar is a serial entrepreneur, digital marketer, writer and publisher. He is the Founder of Techie Loops