What You Need to Know Before Building a Smart Home
There's been a steady increase in the adoption of smart home technologies, and according to Statista, there will be over 470 million smart homes worldwide by 2025. With smart homes cropping up nationwide, it's clear that more homeowners are looking to reap all the benefits smart technology has to offer.
Below, we'll cover why you should consider building a smart home and some considerations to make before doing so.
Why Build a Smart Home?
Smart homes offer various benefits that are different from your traditional home. A smart home is equipped with technology that automates tasks normally performed by humans. Homeowners typically use their smartphones, smart hubs, remotes, switches, artificial intelligence (AI), and voice commands to control their smart technologies.
Some of the benefits of a smart home include:
Makes life simpler
Streamlines tasks
Provides security and safety
Makes the home more entertaining
So, if you're interested in building a smart home, below are some things to take into account before you start.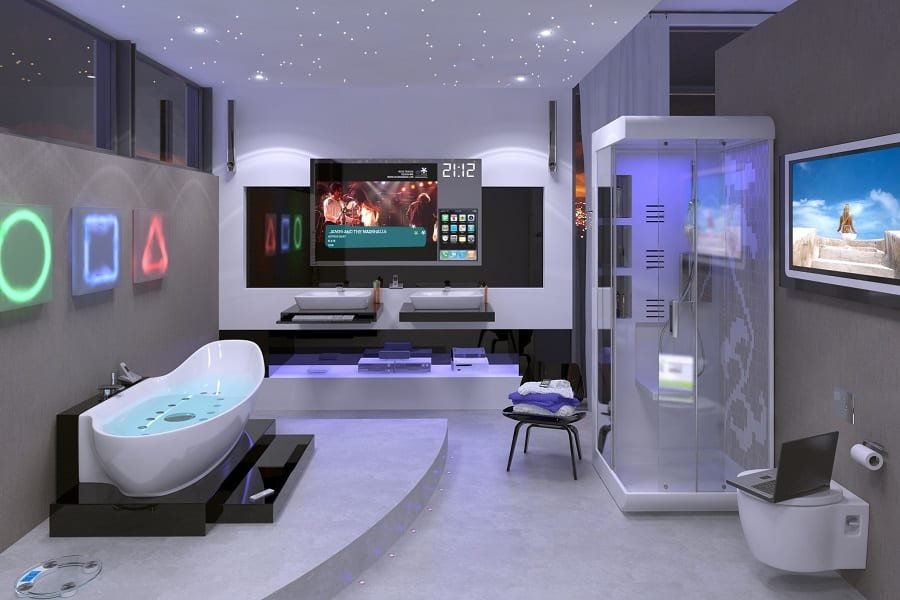 Things to Know Before Building a Smart Home
It's always important to consider discussing your intentions to build a smart home with other members of your household. You want to ensure everyone is on the same page and has the financial resources to make it happen.
Here are some things you can do before implementing smart home technology into your home.
1. Do Thorough Research
Researching the ins and outs of smart home technology is a great place to start in this process. You want to learn about the various types of technology that people typically use to make their homes smarter.
There are products from tech giants like Google, Apple, and Amazon. Understanding what features these products offer and determining how much you'll pay upfront will help you set a realistic budget. Also, consider talking to friends, family, or co-workers about the smart home tech they've put in their homes. This can help guide your purchasing decisions.
2. Start With a Smart Home Hub
While it may not be necessary to purchase a smart home hub, it can be a useful tool that connects your devices seamlessly. Hubs are centralized spots in your home that let you control all of the various smart home devices you place in your home.
Your smart home devices will work in tandem with a hub — for example, you can lock your smart lock, and the lights will turn off, or the thermostat will go into eco mode. It's a key gadget that allows you to customize your smart devices based on your preferences. There are many smart home hubs available on the market, so choose wisely and reap the benefits of smart home hubs.
3. Purchase a Reliable, Quality Router
To connect your smart home devices to your wireless network, your home's router must be reliable and of high quality. It's best to avoid going for the cheapest router, as it may not be able to accommodate the smart home tech you plan on buying.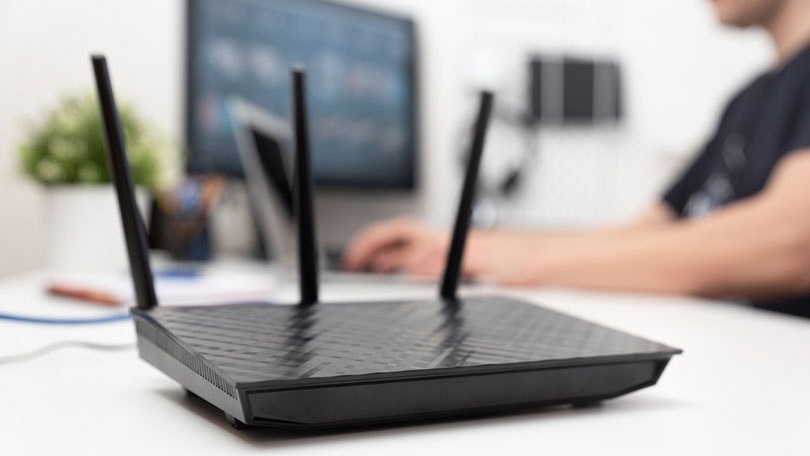 Some routers on the market are better than others, so take some time to see which router is best for connecting smart home technology to your network.
4. Purchase Your Smart Home Technology
It may seem daunting to figure out what smart home technology you should buy. However, if you've followed the steps above, it should be a bit easier for you. Consider going to your local electronics stores, such as Best Buy, Walmart, Lowe's, or The Home Depot. You can also visit online retailers to see what types of product offerings are available. With a quick Google search, you'll be given plenty of options to choose from.
It would help if you looked around at the current tech you have in your home. See what types of smart devices can be used as an alternative to your existing devices. Be sure to try your best to stick to your budget so building your smart home doesn't break the bank.
5. Set Up and Install Smart Home Products
This step may take you the most time, but it's critical if you want to automate your home. Do your best to be patient as you set up the various devices you've purchased.
Many smart home devices come with detailed instructions on setting them up. Be sure to read these instructions and set them up appropriately. Avoid skipping steps — this may result in your smart device not working properly.
6. Turn on Privacy Settings
Because new technologies can sometimes increase your risk of experiencing a cyberattack, it's critical to turn on any privacy or security settings for all of your smart devices. For example, it's been reported that Amazon Alexa sometimes turns on and listens to you, even when you do not use the wake phrase, "Hey Alexa."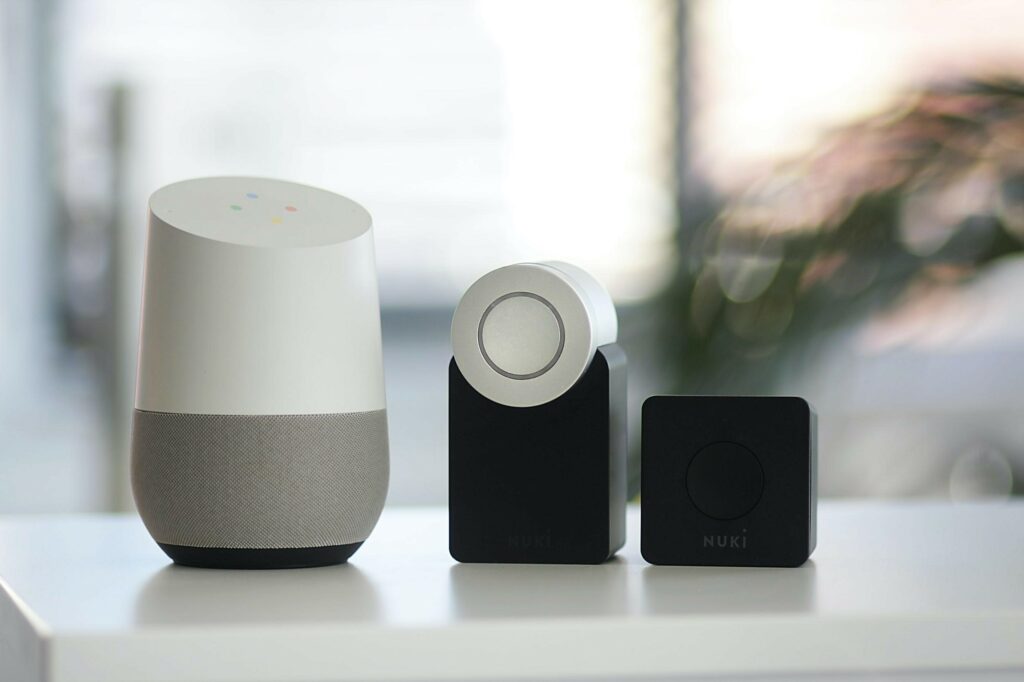 Turning on privacy settings will ensure your devices keep your conversations private, and you're in control of what information gets shared between your devices.
7. Consult Professionals When Necessary
You may find yourself struggling to set up your smart devices, and it may require professional help to get your smart home up and running.
This may be especially true if you plan on adopting a smart thermostat — you need to ensure your electrical wires are in working order, as using the wrong wire could impact the longevity of your insulation and damage your house. Professional electricians or a handy contractor can help you ensure that your smart home will work once all of your devices are installed.
Follow these steps to ensure the process of building your smart home goes smoothly.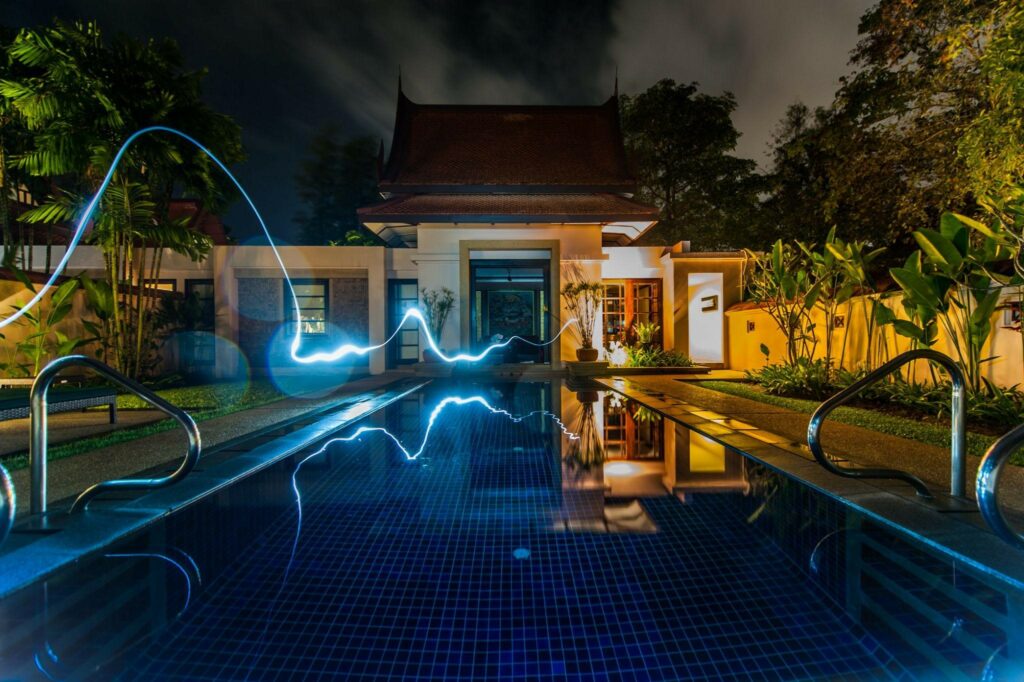 The Growing Popularity of Smart Homes
Whether it's smart home security or the most recent smart appliances, there are many types of upgrades you can make to your home to make it more technologically advanced. Maybe you need smart security lighting to protect your home, or you want smart voice assistants to help you shop for groceries. Keep all of the tips above in mind when preparing your smart home.
Salman Zafar is a serial entrepreneur, digital marketer, writer and publisher. He is the Founder of Techie Loops