Top 6 Image to Text Converters Which Provides Maximum Accurate Results
Writers are always seeking for methods to improve their writing process so that they may make the most of their limited time. Nothing makes a writer feel worse than wasting their time on mundane tasks rather than writing about things they are passionate about.
Whether you are an academic writer, a web content writer, or a literary writer, you must often do research on a subject before writing about it. During your investigation, you may come across some important information in the shape of a picture. To extract the information from the photograph, you'd have to write it down by hand.
Fortunately, there is a technique to do this. The Image to Text technology extracts text from images, allowing you to streamline your writing process. In this article we will look at the top 5 image to text converters. Let's get started!
What exactly is OCR Technology?
Optical character recognition (OCR) is a technique that aids in the conversion of handwritten, printed, or typed text in a graphic into electronic text. OCR software is meant to inspect a document and then compare it to the typefaces in its database to generate an accurate text copy. While perfect accuracy cannot be guaranteed, these tools provide a very near approximation.
Benefits of Using Image to Text Converters
1. Save time and effort
You may save a lot of time by using this tool. Productivity requires more time, and with this OCR, you may save time by obtaining text in seconds.
2. Increase your Business
You may extract text from all of your business papers and save it in a single location. This information may be utilized to generate analyses and audit reports.
3. Collect Useful Information from Social Media
You could come across fascinating photographs on your social networking sites, such as Facebook, Instagram, and Twitter. These media files can be converted to text, which you can then use anywhere you need it.
Top 6 Image to Text Converters
The Prepostseo image to text converter is widely renowned for interpreting photos into editable formats fast and effectively. This internet service is completely free to use. You can convert photos into text files to an infinite number of files in one go without logging in or registering.
It is a well-known internet platform that converts photos into understandable text. Simply upload an image file or input a URL for copying, and the multifunctional tool converts the picture to text and displays the results in real-time. In a matter of seconds, you may remove the text from the picture or any scanned document.
If you're a math fan, you could have some images of algebraic or geometric formulae. The good news is that this OCR application can identify advanced mathematical problems as well as plain text.
Imagestotext.io stands as a proficient and user-friendly online OCR service designed to effortlessly transform images into text. The striking feature of this tool is that you can use it for free without any requirement for subscription or registration.
With Imagestotext.io, you can upload images in multiple formats and let the software swiftly turn them into readable and editable text. This tool is also capable of understanding text in a myriad of languages, from English to Japanese to Portuguese and more.
Another standout feature of this tool is its clean and intuitive interface. Users don't need to navigate through confusing options. It's as simple as uploading an image and receiving the converted text almost instantaneously. 
Moreover, the text extraction is precise, keeping the formatting close to the original image, which is a significant time-saver for users.
Notably, the tool respects user privacy; uploaded images are automatically deleted from the servers after a short period, making sure that your data remains secure.
Imagetotext.info is a very well and effective free internet-based OCR application for image retrieval. The website accepts a variety of data forms.
The scanned form of jpg images files and other image formats is transformed to functionally editable text document. This tool is intended to work with huge files. You may choose several files and have OCR performed on each of them.
This tool's ability in comprehending several languages is a nice advantage. Using this program, you may convert several language photos into text. English, French, and Spanish are among these languages.
It's also one of the fastest and slickest OCR apps accessible. It blends a boatload of good capabilities inside a clean and simply accessible interface, as do all of the best applications.
It is a dependable and scalable document imaging and data extraction application that turns documents of any format, language, or content into useful and accessible business-ready data. It is intended for usage in a range of settings. Furthermore, the OCR software enables you to send converted images and PDF files to pre-programmed procedures without the need for any personal intervention.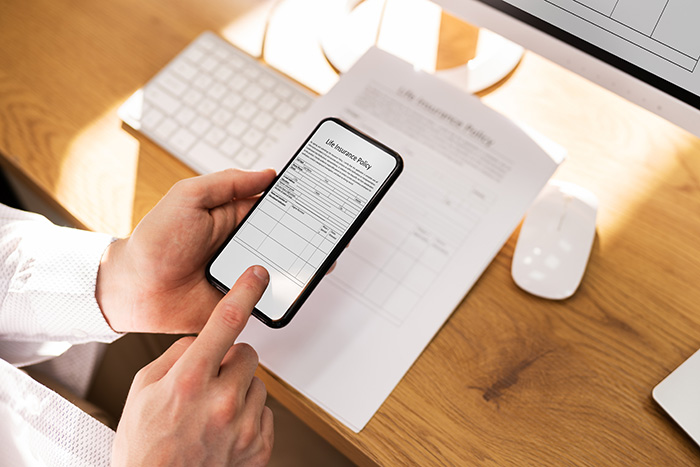 With no daily restriction, you may convert an infinite number of images into text. The program is exceptionally accurate due to the AI integration in the image to text converter. The picture to text converter is fully error-free and has a high level of precision. There is no reason to be concerned if you want to convert handwritten messages or photographs.
5. softtechlab.com
This is the simplest method for converting texted scanned picture documents to TXT format. Using the Optical Character Recognition (OCR) technology, Soft Tech Lab assists customers in converting visual texts to TXT files. This tool detects words, figures, language, and symbols in any imaged structured document.
Although the character recognition technique of this OCR tool is sophisticated, the program's capacity to match a picture to a matching electronic version is pretty impressive.
This application aids in the reduction of numerous office expenditures, such as shipping, writing, and replicating.
6. myfreeocr.com
This application utilized the most up-to-date OCR technology to evaluate the text and identify letters in the picture that you uploaded. It converts the characters into digital text, which it provides to you in the form of a text file.
Typing the text from the photos by hand may be pretty tedious at times. This is where we offer you with a programed that allows you to extract text from scanned photographs online.
Simply insert the picture containing the desired text into this tool, let it analyses it, and it will return the extracted text in a short period of time. The generated digital text would be suitable for usage on any social channel of your preference.
Conclusion
So, whether you are in the employment sector or need to convert picture files for school or office tasks, I propose that you use these image to text converters to get the best and most accurate results.
I hope you like utilizing these tools and are pleased with the outcomes. If you know of any other Optical Character Recognition tools or online application that you think is the finest, please share it with our readers in the comments area.
Recommended Reading: Top Online Image Background Removal Tools
Salman Zafar is a serial entrepreneur, digital marketer, writer and publisher. He is the Founder of Techie Loops