Building a Smart Home From the Ground Up
Smart homes are the future. If you want to add convenience and comfort to your home life, incorporating home automation will do it. Whether you're selling your current home or buying a new one, adding smart home components will significantly boost the home's value. Being new to the idea of a smart home can be overwhelming. But there are basically two ways to approach it:
Buy a bunch of smart devices at once and connect them to a hub that allows you to easily control all the components from your smartphone.
Purchase a few essential smart home components to lay a foundation upon which to build over time.
To determine which path to take, you might research the homes in your area. You can learn about the average purchase price, as well as what can be done to boost your own home's appraisal value. However you choose to approach your smart home upgrades, Techie Loops is here with some tips and suggestions to help you begin your journey.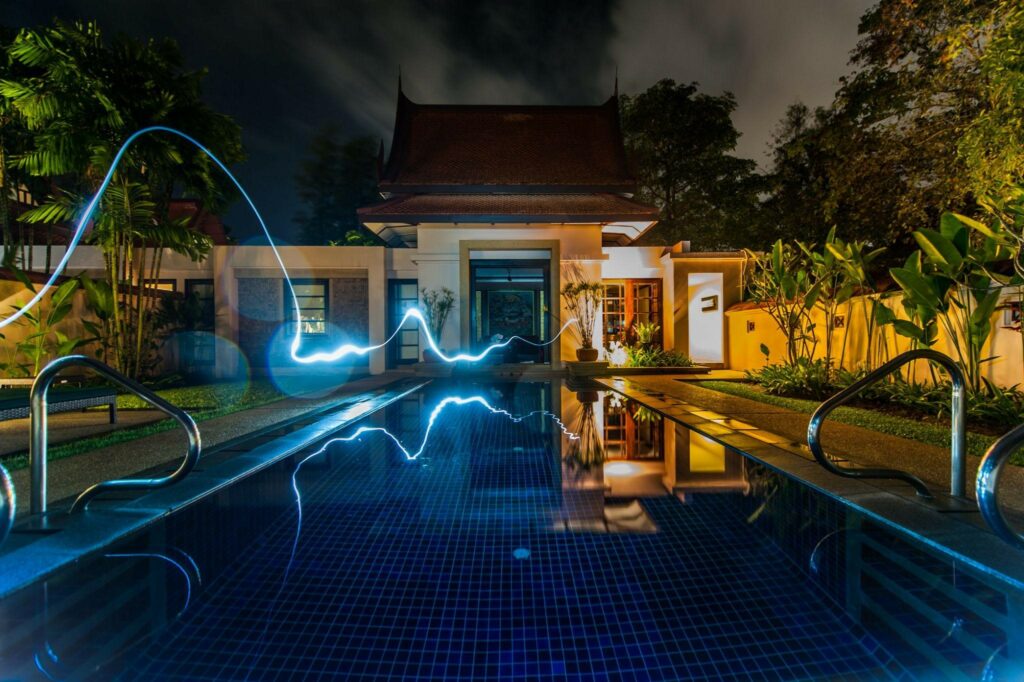 1. Smart Speakers
Smart speakers are the most fundamental form of smart tech you can purchase. Products in the Google Home series and Amazon Echo series allow you to control other smart home components with your voice, not to mention listen to music, the news, weather updates, and tons of other information.
2. Home Security
Nothing is more vital to a home than its security. To make protecting your family and property easy, invest in a smart home security system. There are many levels of security systems on the market—from full-on systems (e.g., cameras, locks, alarms) to a single doorbell camera. The right system for your household will depend on the size of your home as well as the extent of surveillance and security you need. Vivint, SimpliSafe, and ADT are some of the leading brands to consider. Additionally, integrating automatic doors into your smart home security system can enhance convenience and accessibility while maintaining a high level of protection.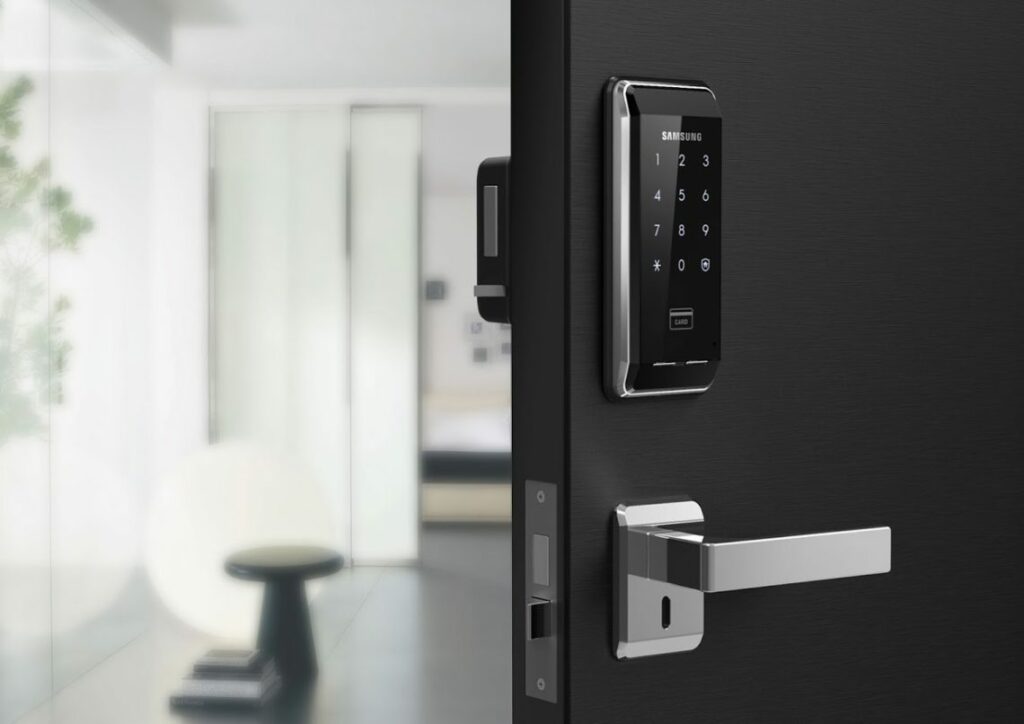 3. Smart Lighting
Smart lighting is the first purchase for many homeowners who are building a smart home. There are a plethora of smart lighting systems that work efficiently and integrate with other smart home components, even if you don't have a central hub. Phillips, Wyze, and LIFX manufacture some of the best smart light bulbs on the market. In addition to smart light bulbs, another popular option to consider for your smart home lighting setup is Astro ceiling lights, which offer advanced features like voice control, adjustable brightness, and customizable lighting effects, allowing you to create the perfect ambiance in any room with ease.
4. Smart Thermostats
When it comes to providing comfort and energy savings, smart thermostats take the cake. Not only can these devices automate your heating and cooling schedule, but they also allow you to control your HVAC system from your smartphone from wherever you are. And some of them even sense whether or not you're home.
A conventional thermostat will trigger heating and cooling cycles based on its location (usually in a hallway with little traffic). However, some smart thermostats today use sensors in the most-frequented rooms to determine heating and cooling activity. Look at products by Nest, Ecobee, and Honeywell.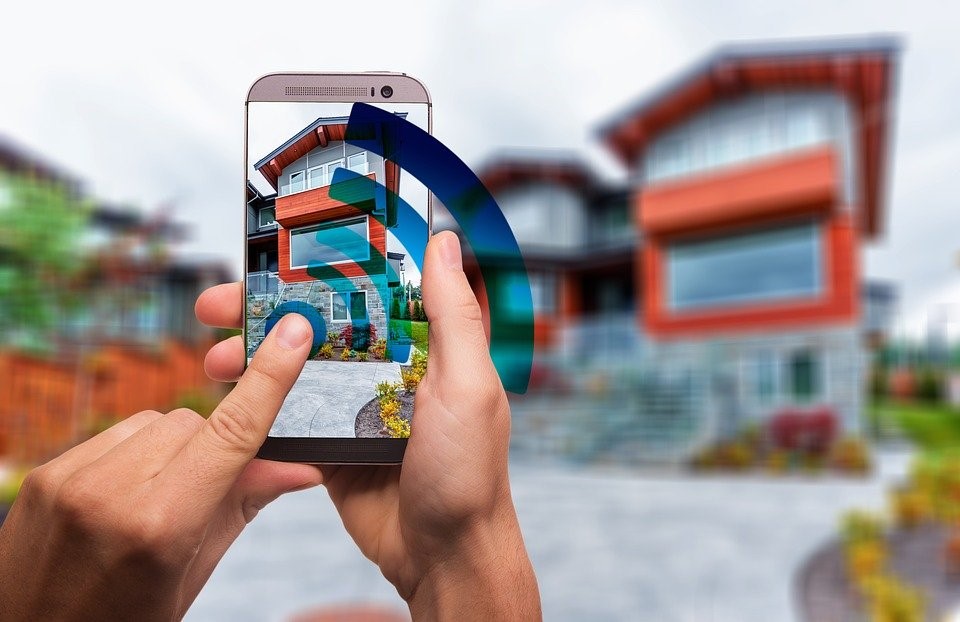 5. Smart Smoke/CO Detectors
Smoke and carbon monoxide detectors are a critical element of any home. So, why not get the best and most reliable detectors you can buy? While traditional detectors will sound a loud alarm when they sense smoke or carbon monoxide, that does little good when you're not at home. Smart detectors by companies like Nest, Abode, and Onelink will also put out a local alarm and notify you via your smartphone.
6. Smart Blinds
Installing smart motorised electric blinds will be perfect for future proofing your bathroom. You'll be able to hook the roller blinds up to a smart home hub where you can control the movements of the blinds right from an app on your smartphone or by voice. Oops, did you hop in the bath and forget to close the blinds? Not as awkward anymore, just shout out to Alexa or Google Home assistant to close your blinds via voice command, and you'll have that done without having to get out of the bath. Genius.
Turning your home into a smart home will increase its value while also providing you with more comfort, convenience, and safety. In short, smart home components are worth the investment. Consider some of the types of products above as you begin building your smart home from the ground up, and keep researching other elements that can bring your home into the 21st century!
Salman Zafar is a serial entrepreneur, digital marketer, writer and publisher. He is the Founder of Techie Loops