Top 10 Actionable and Successful Email Marketing Strategies for Startups
Think about a marketing channel that never gets affected by changes in the algorithm?
You guessed it—it's an email. No algorithm at play would require either the tank or excite your reach. Instead, it's all about how you plan and implement your email marketing strategy. But when you think about the most boring emails in your inbox, you'd know that not everyone is doing it right.
Emails are quite literally a lifeline for startups as 7.18% use email as their primary communication medium with customers. And, if you run a startup, you can't afford to go wrong with emails.
Today, we'll introduce you to the top 10 most actionable email marketing strategies to help your startup win your audience's hearts.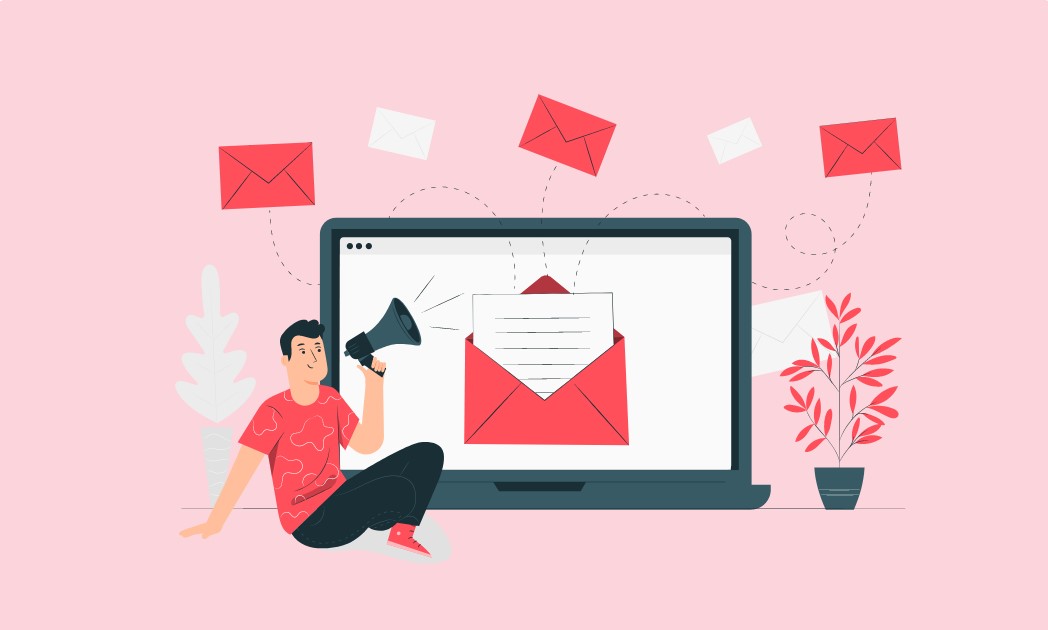 1. Personalization to Your Rescue
Alon Ghelber, CMO at Revuze, talks about email personalization in a recent Forbes article, "Consumers want to feel valued and don't want to get robotic responses from the company that they spend money on."
Although email automation is necessary to reach more people, the content doesn't have to sound robotic. In other words, emails don't have to lack personality.
Sure, AI helps you gather insights about your customers, but you need to use those insights to create emails that help you forge a strong bond with your audience, similar to a white glove service. And, personalized email content is the way to do it.
2. Quality Over Everything Else
Say you've ordered a Cheese Burst Margarita from Domino's; would you like to have a bite or enjoy the whole deliciousness of it?
The answer is probably mouthwatering!
Now, as a growing business, you might be tempted to take shortcuts, such as buying an email list. Unfortunately, if you do so, there's a high chance you might end up with unqualified emails; it's like getting a bite instead of the vast chunk you probably expected.
But when you put in the effort to build a strong connection with your relatively smaller audience, you gain them for life. Therefore, create emails that offer high value instead of sending out hundreds of spammy emails every week that provide nothing but generic content.
Research conducted by MarketingSherpa shows that too many irrelevant emails cause people to unsubscribe. No wonder!
3. An Irresistible Subject Line
This isn't said enough. Just as enticing titles make you click the links to read the articles, irresistible subject lines make people open the emails.
No matter how valuable your content in the email body is, your email might never be opened if you fail to generate curiosity in the subject line. Almost 47% of people determine whether an email is worth reading just by the subject line.
4. Clear Calls to Action (CTAs)
An email without a CTA is an email without a purpose. But including too many CTAs is just plain confusing to the reader. For every email you send, there needs to be a purpose. You can't be sending them for the sake of it—that's borderline spam.
Do you wish to redirect them to an eBook you've published? Or perhaps encourage them to buy your latest product?
Whatever your goal is, your CTA should be clear. And your email should explain what would happen if the reader clicks through it. Remember, personalized CTAs are way more effective than generic CTAs. Specifically, they are 202% better than your usual CTAs, says Jeffery Vocell in an article he penned for HubSpot.
5. Good Design is Non-negotiable
Have you come across an email with inspiring content but an awful design?
Most likely not.
If the design isn't right, most users won't bother to look at the content. 70% of subscribed readers may delete an unattractive email within three seconds. So clearly, it pays to have a user-friendly email design optimized for both desktops and mobile devices.
6. KPIs for Continual Growth
Despite all the hard work in design and content, it's impossible to measure your email campaign's success without setting clear key performance indicators (KPIs).
Some examples are:
Bounce rate
Conversion rate
Click-through rate (CTR)
Open rate
Thanks to these email KPIs, you'll know how to make your next campaign even better.
7. Segmented Campaigns to Boost CTR
Let's say you're a 14-year-old school kid about to head out with your friends. Just then, an email notification pops up from a travel agency promoting a weekend getaway to Huawei.
An immediate deletion would likely ensue. It's essential to send relevant emails—to the right audience. And segmentation is a game-changer in that regard. Segmented emails based on age, location, demographic, gender, and other factors fetch 38% CTR and 94% open rate.
In contrast, the numbers look dismal for non-segmented emails, with a 4.5% CTR and 42% open rate.
8. Strategic 'Above the Fold'
How often do you read emails till the end?
Unless they are very engaging, emails are often left midway. It's thus recommended to include your CTA along with your crucial message above the fold.
9. Subscriber Engagement is Key
Imagine having subscribed to a weekly email list only to receive an email once every 15 days.
This isn't what you signed up for, and hitting the 'unsubscribe' button is the natural (and understandable) route to take. Therefore, as a marketer or business owner, you need to deliver on your promise and stay consistent with your emails.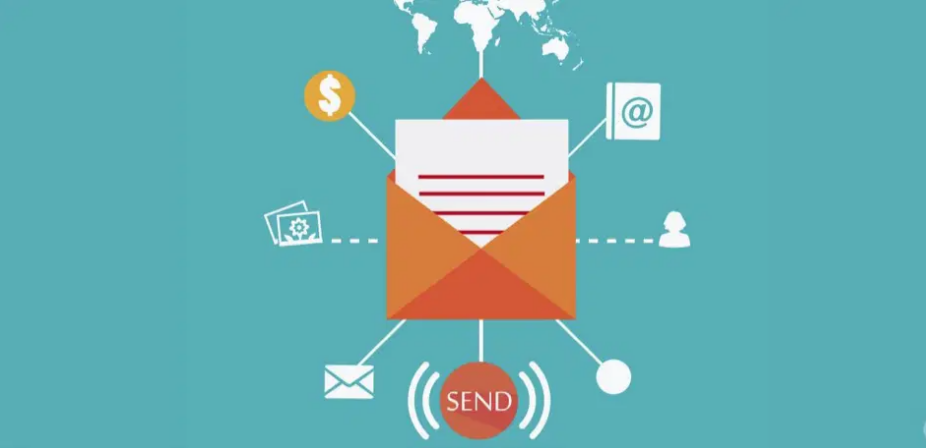 Sending too many irrelevant emails is always a bad idea. But offering tailored content regularly to people who have subscribed to your newsletter is key to keeping them engaged.
They've subscribed for a reason. You'll forge a long-lasting relationship with them by delivering consistent, quality emails.
10. Interactive Emails Boost Engagement
Long, text-based emails are history. In line with the subscriber engagement strategy, you need to incorporate interactive elements such as carousels, polls, quizzes, clickable CTA buttons, and more in your emails.
Besides, these elements would help you make emails less robotic and more fun!
Conclusion
Ready to rock your email marketing campaign? With these innovative strategies in your arsenal, you shall move ahead with confidence.
 Show 'em how you do it!
Salman Zafar is a serial entrepreneur, digital marketer, writer and publisher. He is the Founder of Techie Loops