5 Best Free Cloud Storage in 2023
The best free cloud storage solution enables backing up your files and folders to the cloud quickly and easily without paying any fees. In today's technological world, the term "cloud" is a buzzword. Cloud storage is a fantastic and efficient computing service paradigm that allows us to store information on faraway computers.
The data saved in the cloud must be preserved, operated, and managed by the cloud storage service provider. Applications may quickly upload data to a remote network or linked servers using Cloud storage. Let us continue reading to learn more about the top free cloud storage services.
Best Free Cloud Storage Solutions in 2023
1. Google Drive
Users of Android devices will find Google Drive to be a logical choice because it is already integrated, while users of other systems may benefit from the large free storage. You can also use Google's own office suite and save an unlimited number of high-definition photographs on your phone with the companion app Google Photos.
Individuals who upgrade to a premium Google Drive account will become members of Google One. Google Drive through One, which connects to Google's Cloud infrastructure, offers a dizzying number of capabilities that are constantly evolving.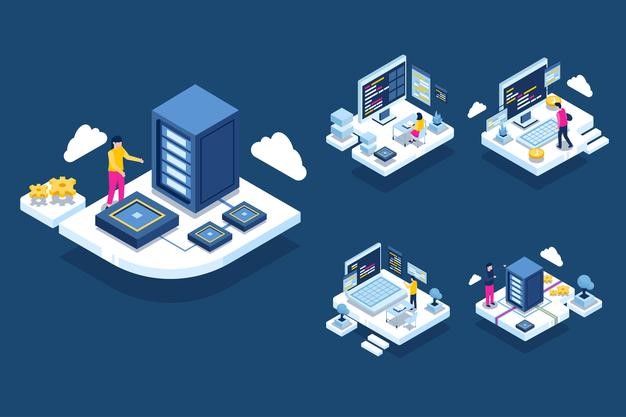 The online interface isn't particularly user-friendly, but Windows and Mac users may download a desktop program to drag and drop files with ease. Google's strong AI and search technologies are also integrated into Drive, making it one of the finest in the world.
2. Nextcloud
Nextcloud is a well-known open-source file synchronization and online collaboration tool. It's a free piece of software that you can use to set up a cloud storage service on your own server, complete with all of the benefits of exact management. This isn't an online cloud storage service in and of itself, but it has enough power and flexibility that it's worth mentioning that you'll need to know what you're doing when it comes to putting it all together.
There are other advantages to using Nextcloud, such as the ability to share and collaborate on papers, as well as the capacity to sync data. It describes itself as a "self-hosted productivity platform" that includes not only collaborative tools but also a communication platform with Slack-style chat, video conferencing, and more.
3. iCloud
Apple's iCloud is, of course, one of the most well-known cloud storage providers, with backup and sync capabilities. iCloud allows you to back up your pictures, videos, contacts, calendars, documents, notes, bookmarks, and other data, all of which are synchronized across all of your iOS devices. The free tier of iCloud only offers 5GB of storage, which isn't much.
However, the good news is that any images that are automatically backed up online using the Photo Stream function don't count towards that limit. If photographs are one of your major concerns for cloud storage, this may effectively offer you a lot more capacity.
Other files, such as media purchased from iTunes or items purchased from the App Store or Apple Books, also receive a clear pass in this regard. You can also read about Mediafire cloud storage. Also, you must know that  is Mediafire safe?
4. Degoo
Degoo may not be a household brand, and it was only founded in 2019, but the Swedish company has made a significant effect on the cloud storage market in a relatively short period of time. The headline storage size is a significant appeal, since you receive 100GB for free, which is a lot of space when compared to competitors. For the first year, Degoo has collaborated with us to provide TechRadar readers double the storage.
To say the least, 200GB of cloud storage for free is a fairly amazing deal. Degoo also has 256-bit AES end-to-end encryption to keep your files safe, as well as two-factor verification using your Google account. It also has some cool features for uploading and saving photographs, such as AI algorithms that help you find your finest shots.
5. Mega
Mega is a well-known cloud storage service with a free plan that provides you with a substantial amount of storage, at least at first. You receive 50GB for free at first, which is considerably more than Google or Microsoft will offer you. This is only valid for the first 30 days. After that, your storage space will be decreased to 15GB, which is still a good amount for a free service.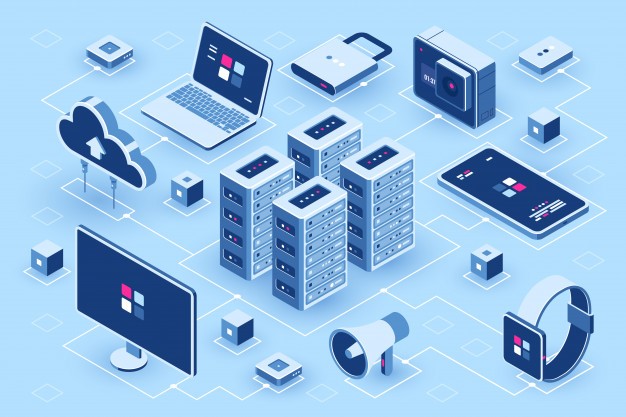 This cloud storage process is also transparent in that Mega makes the sync client's source code public, allowing security experts to examine it and guarantee that the program is free of flaws. With user-friendly applications for Windows, Mac, and Linux, as well as Android and iOS, the service provides end-to-end encryption for your data.
Final Thoughts
Before choosing a free cloud storage option, it is critical to understand the characteristics. There are several cloud storage options available on the market, each of which may include or exclude certain capabilities. With better cloud growth and the current cloud computing developments, cloud storage is becoming increasingly important.
Kacee Christian is a freelance content writer and enthusiastic blogger. She is the co-founder of Thesportsmag. She contributes to many authority blogs such as Toppreference.