Smart Bathroom Ideas: 5 Gadgets Your Bathroom Must Have
Amazing technologies are discovering day by day for making our life more comfortable. We are continuously making choices about how we are going to use these technologies in our regular life. Many think that modern technologies are making the young generation dull and also spoiling them. but the fact is- they are not spoiling us, they just add extra comfort, enjoyment, health and convenience to our daily life.
Our daily wellness and health routine takes place in a bathroom. So, we should update our bathroom for comfort and we also can use many technologies in the bathroom to make our life easier. Just think about you going to the bathroom in the morning and the lights turning on as you enter there. You give the command and the temperature of the bathroom changes according to your desire. You take a warm towel from the drawer and wrap yourself in it. speakers in the bathroom are giving you the updated news about traffic and all. These things sound like magic but it could be possible if we use modern bathroom technologies.
Are you curious to know about the smart bathroom technology ideas or what is new in the market for your bathroom? Here are some of the modern bathroom gadgets you must have in 2021: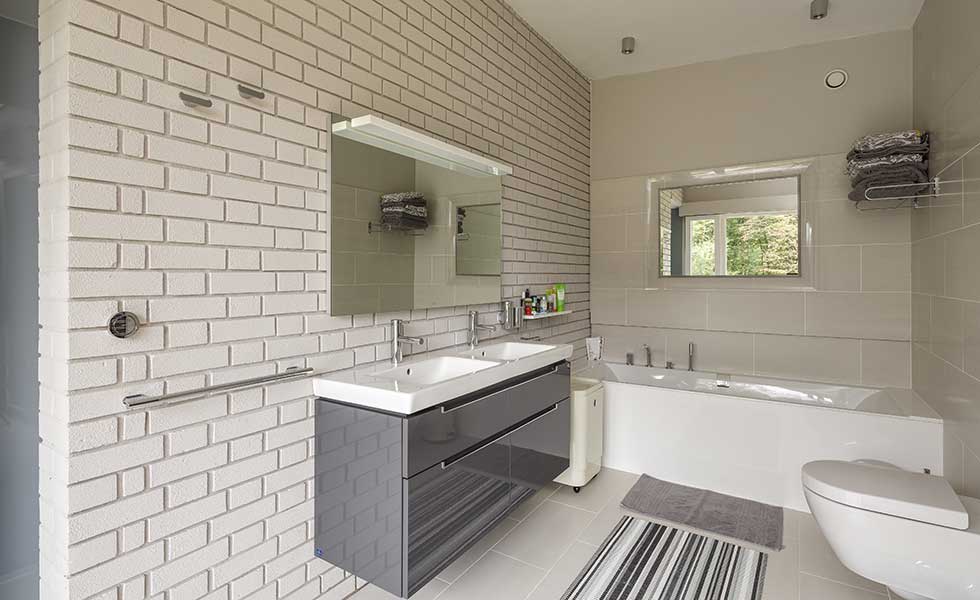 1. Digital touchless faucets
No-touch or touchless faucet provides a new look to your bathroom. It works with sensors. That's why water flows only when the sensor can sense your hand directly. It is of great use in saving energy and water. It helps by controlling the flow of the water and stops the flow when necessary. It is not hygienic only, also in economical use.
Another benefit of this bathroom technology is the faucet remains clean as your dirty soapy hands won't touch it. you can manage the water flow rate and temperature of the water easily. It is easy to fit in your bathroom and gives an elegant look.
2. Automatic soap dispenser
Soap pumps and plastic bottles become old for the bathroom as the automatic soap dispenser arrives in the market. Automatic soap dispensers come with a sensor that dispenses a quite amount of liquid soap. The soap tank of the dispenser can hold 300ml liquid soap.
It is touchless and that is why it has become so popular. When a lot of people touch the same thing, the harmful bacteria could spread among the people. But using a touchless soap dispenser could save many lives from being contaminated.
3. Making your bathroom a spa
Nowadays, you will find hydrotherapy bathtubs in the market. This technology allows you to turn your normal bathroom into a spa. These tubs have progressed well outside a basic soak. You could make any tricks with the tub including bubbles, heat, sound and color.
You could make different kinds of bubbles such as- bubbles for your neck, leg, back or feet, soft bubbles, strong bubbles, massaging bubbles and so on. You could also choose hydrotherapy options which use sound or air to sooth, massage and relax your mind and body. All of these things could be done by clicking one button. This technology also allows you to heat your back and all things that are useful for you.
4. High tech toilets
It's the time to change your toilet with the discovery of modern technology. A few models came to the market to give the bathroom a new look. Here I am going to give you some new toilet structures that could make you more comfortable than before.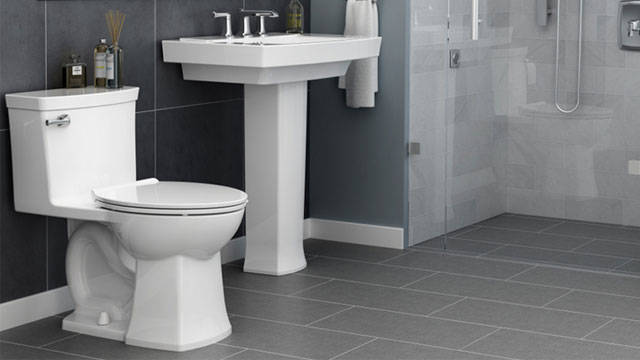 High tech toilets could control the water temperature and they have automatic dryers that lessen our job. You don't need to use papers or hands. The seat of the toilet has LED lights and is warmer and it has antimicrobial seats. It has a self-cleaning system. Another thing that you should know that the motion sensor system allows you to raise and adjust toilet lids.
5. Music gadgets
Most of us like to hear music while taking a bath. Music gadget in your bathroom could fulfill your desire. There are many ways to listen to music in the bathroom using waterproof speakers. Some of the gadgets have Bluetooth systems that may be useful for you to listen to music by connecting with your mobile.
You can locate the speaker behind the mirror and portable gadgets help folding the system if necessary. You should consider the size of your bathroom and budget when you are going to buy one from the market. This technology gives you a more enjoyable bath.
Bottom Line
Bathroom technology ideas are so effective that they could complete your dream about a luxurious bathroom. There are many other technologies like germ eliminator, TV setup, robot mops, warming drawer and so on. These technologies help to keep you up to date with the modern age. If you can afford the expenses, I think it's better to use them in your bathroom.
Salman Zafar is a serial entrepreneur, digital marketer, writer and publisher. He is the Founder of Techie Loops