Comparing Salesforce vs Workday: Which is the Best?
Cloud computing technologies has seen a significant increase in popularity in recent years. Salesforce is an example of one such technology that has had a substantial effect on the field of computer science. Salesforce began as a Software Service (SaaS) business and has since grown to become the world's fifth-largest software corporation in terms of revenue.
A superior product at a lower price was not the only reason for Salesforce's success. All of this was done in order to eliminate the time-consuming installation procedure and move everything to the internet. This helped in altering the business model in such a way that no long-term contracts or costly license agreements required. Instead, anybody could use Salesforce for a modest 50-dollar monthly membership price.
Mindmajix – A Global online training platform that offers Salesforce training and certification for professionals: 23 hours of our "Salesforce online training" course establishes you as a certified Azure professional.
You can focus on developing your app utilizing Salesforce resources, rather than having to create the infrastructure and tools from scratch yourself. This can save you years of effort and hundreds of thousands of dollars.
Customers usually agree that Salesforce is unique for three main reasons – it is fast, it is flexible, and it is easy to use.
Traditional CRM software may take more than a year to implement, while Salesforce can be up and running in months or even weeks.
Salesforce takes first place in the area of ease of use without a doubt. Therefore, you can spend more time putting it to use and less time trying to figure it out.
Customers find Salesforce to be very successful since it is simple to use and can be modified to suit their specific business requirements.
Salesforce is hosted in the cloud, allowing your staff to access it from any location with an internet connection.
If you own a startup or a well-established firm that has been in operation for many years, chances are that your business is changing as well. Salesforce is fully expandable to accommodate your expansion.
Salesforce interacts easily with third-party applications. For example, if you want to connect Salesforce with Gmail, you can do so; if you want to integrate Salesforce with your accounting software, you can do so as well. Integration with other customer relationship management systems, on the other hand, is difficult.
Salesforce is available at a reasonable price, particularly when you consider the wide range of features it offers. Salesforce can be used by both startups and small businesses.
How does Salesforce work?
The company is a software (SaaS) provider, which means it makes use of a cloud computing and software distribution strategy to host programs and make them accessible online to customers. In addition to Salesforce, many more cloud platforms enable businesses to connect with various types of data and serve their consumers in a variety of ways.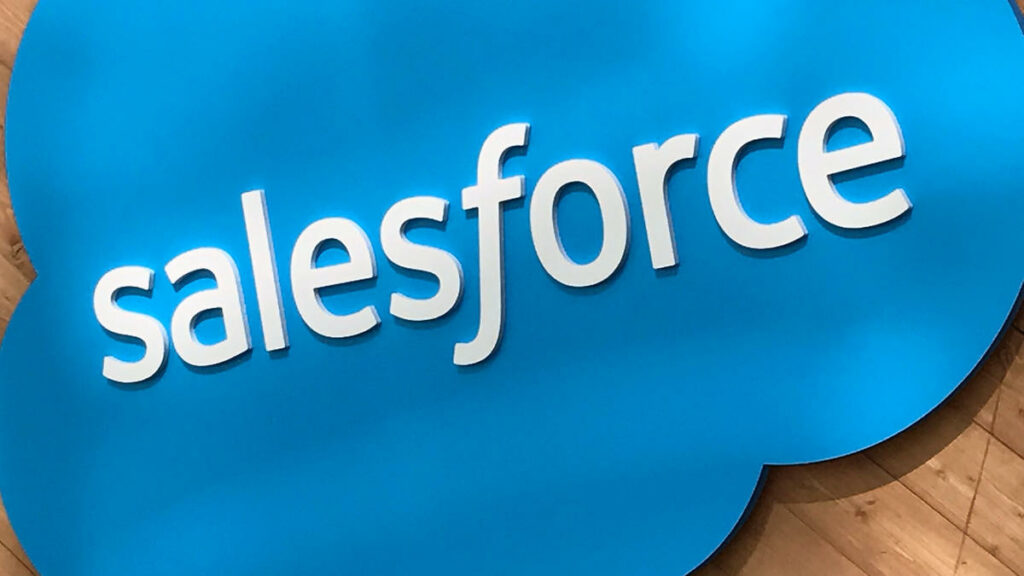 Salesforce's sales cloud, according to the firm, provides businesses with the capacity to monitor contacts, prospects, and manage a team in order to boost sales. Using the cloud service, businesses may interact with consumers and provide premium customer care by displaying user activity and addressing problems.
Salesforce's marketing cloud assists businesses in tracking customer journeys while also delivering multichannel marketing campaigns, while its community cloud enables companies to directly engage with their consumers as well as allowing their customers to interact with one another.
Salesforce's whole approach, however, is geared toward customer relationship management (CRM). The term Customer Relationship Management (CRM) refers to the management and smooth flow of customer relationships. The aim is straightforward – to strengthen commercial connections. A customer relationship management system helps businesses remain connected with customers, simplify operations, and increase profits "in accordance with Salesforce
CRM, at its most basic level, assists businesses in better understanding their customers' requirements and data, as well as in facilitating deeper customer development and retention.
Salesforce was the first company to effectively deploy a cloud-based customer relationship management system. Salesforce, as a cloud-based service, makes use of the benefits of data storage and access from any location in order to attract a client base. You can study for your salesforce certification at a number of online trade schools.
Things to Know About Workday
Employees at Workday use cloud-based software to manage their human capital management (HCM), enterprise resource management (ERM), and financial management apps. Workday is a subsidiary of Oracle. Workday provides an all-in-one solution that is tailored to the needs of medium-to-large-sized businesses, particularly those with numerous locations, and includes capabilities such as the following:
Workday was founded on a revolutionary concept: putting people at the heart of business software development. After more than a decade, they are still able to deliver on their promise.
Interested in Workday certification course: Register now for our 20 hours "workday training" course offered by 'Mindmajix – A Global online training platform'.
For example, one of the most important advantages of Workday is the way it works on mobile devices. Employees, managers, and recruiters may access information from any location at any time using a mobile device, a tablet, or a desktop computer. Even better, Workday provides unlimited mobile access at no extra cost to users.
Working of the Workday
Business processes are often referred to as "the beating heart of the Workday." The term "business process" in Workday refers to a collection of activities that must be completed as part of the human resource management process. The business procedures may include hiring, proposing pay, terminating, creating a job, and so on, and so forth. You can submit all of your approval claims, escalations, recognitions, and other types of requests in Workday.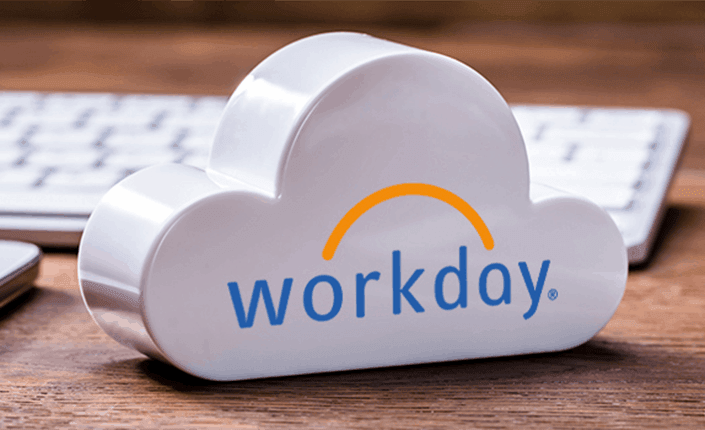 Instead of utilizing a system directly, it is necessary to first build and describe the process flow on paper before using it. A system is suggested in certain circumstances, and whether or not this is the case entirely relies on the procedure that you would be involved in.
Before you can begin developing the business process, you must first collect the necessary requirements. Workday offers customers the ability to work with all of the features associated with capital management and resource planning while maintaining a high level of flexibility. Workday's capabilities are more automated and have been proven superior to Salesforce's features nowadays.
Conclusion
In terms of product, other than the fact that Salesforce and Workday are highly sophisticated SaaS, they have almost nothing in common. Salesforce is a customer relationship management system, while Workday is a human capital management and enterprise resource planning system. Workday is more focused on human capital management, while salesforce is more focused on customer relationship management (CRM).
Salesforce is all about selling goods and collecting money in this manner; nevertheless, you must connect with your clients in order to be effective. Whereas Workday is concerned with workers inside a business, including their salaries, time tracking, absenteeism management, increment, promotion, deportation, and migration, to name a few issues.
I'm Sudheer Patel, an enthusiastic Digital Marketer and content writer working at Mindmajix.com. I wrote articles on trending IT-related topics such as  Artificial intelligence, Cloud Technologies, Business Tools, and Software.