How To Plan Your Local SEO Strategy
Local SEO is an essential business marketing tool to attract new customers, with 90 percent of consumers searching for local businesses online. It is one of the most effective marketing tools for generating new leads. Local businesses have a distinct advantage for SEO: they can concentrate their efforts on optimizing their website and content for their specific geographic area. This enables them to reach out to potential customers looking for local goods or services.
However, to fully benefit from local SEO, businesses must develop a local SEO service strategy that aligns with their goals and resources. If your local SEO isn't in order, you're losing out on a potential customer every time someone searches online for your products or services.
This guide will assist you in developing a local SEO strategy for your company to increase local search traffic. Let's get started.
1. Optimize Your Website
Climbing the SERPs will be difficult if your website is not optimized correctly. Adding location pages to your website is one way to accomplish this. Because the goal of local SEO is to make it easier for people to find you, including a map is essential since 86 percent of people use Google Maps to look up a business's location.
Make your website mobile-friendly as well. In 76 percent of local searches, a phone call is made. If a visitor to your website on a mobile device wants to call you, they may be disappointed to learn that they must manually switch between apps to type in your phone number. As a result, make sure your phone number is clickable.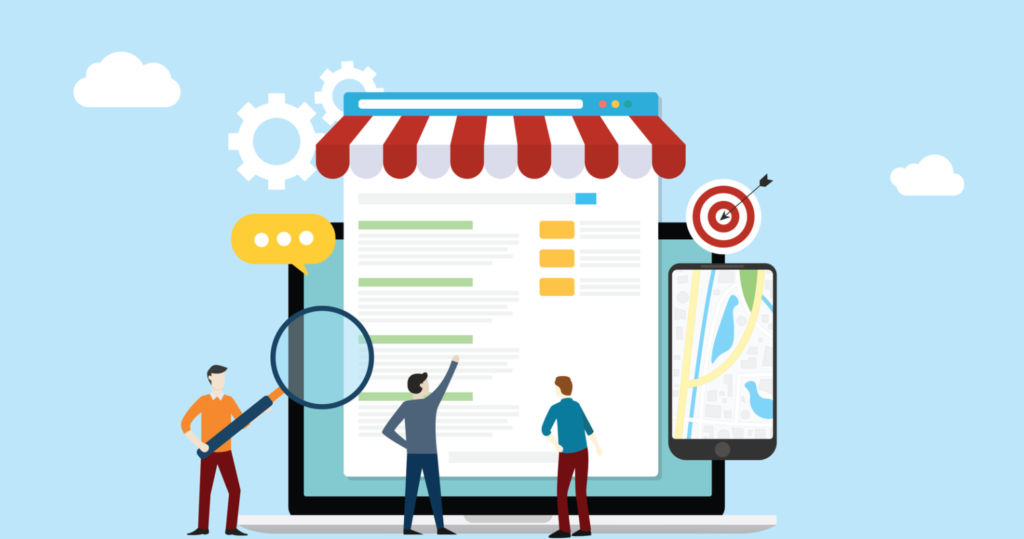 2. Create A Localized Link Building Strategy
In general, an important aspect of SEO is link building, but link building for specific sites may vary from link building for other web pages. This is because the physical location of the sites that link to your site is also crucial in this case.
The first step in developing a successful inbound marketing campaign is to consider how to attract new visitors. Next, attempt to gain links from other businesses in your area. Finally, create localized content to drive local links and use localized anchor text for the best results. There are numerous methods for obtaining backlinks like guest posting, outreach, directory submissions, and creating content assets.
3. Obtain Positive Customer Feedback
The number of positive GMB reviews for your website is an important ranking factor for local SEO. According to research, 81% of people read reviews and check ratings, and more than one-third of consumers comment on blogs or participate in online forums.
As a local business, one of your primary objectives should be to generate as many positive reviews as possible, ideally across your directory platforms.
Acquiring reviews is an ongoing process that you will be involved in for the duration of your company's existence. Conducting client exit interviews is an excellent way to solicit feedback from clients after your engagement. You can also send customers follow-up emails asking them to leave reviews on Google My Business, Yelp, Facebook, and other sites.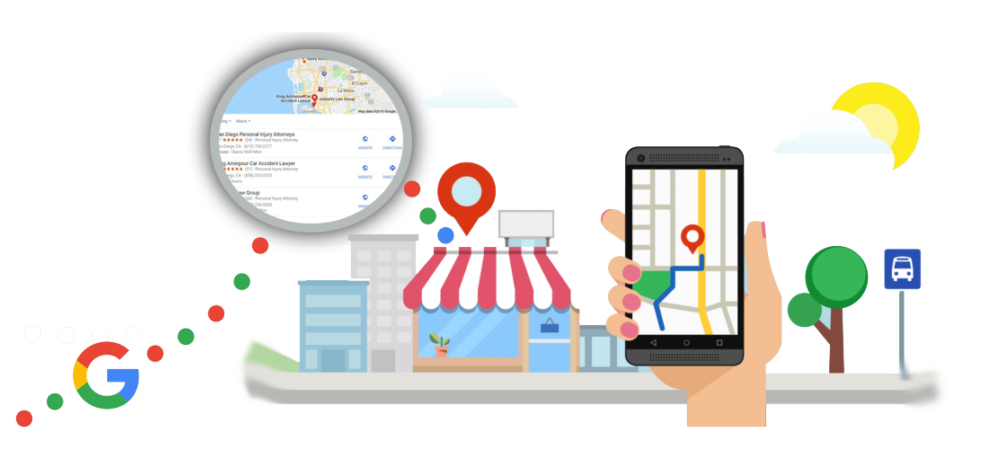 4. Start A Blog
Blogging is critical for SEO. It assists you in ranking and engaging your website's visitors. Every blog post provides you with an additional opportunity on the Google search engine result page (SERPs). Writing informative, keyword-optimized content that explains your company's mission and the services/products it provides. Write with your target audience and target keywords in mind at all times.
As your blog's search engine rankings improve, your website's search engine rankings will improve. When writing the posts, make an effort to include local city and neighborhood names wherever possible. Because not everyone will search for your city using its name, including nearby towns and cities, neighborhoods, and unofficial phrases that residents may use.
Assume your company does not already have a website where relevant topics are regularly posted. Consider hiring an SEO Service Company to create a blog with effective CTAs and solid SEO optimization for your company.
Final Words
Local SEO is critical to the success of your business. To help your business rank higher in local search results, you must develop a strong SEO strategy.
Salman Zafar is a serial entrepreneur, digital marketer, writer and publisher. He is the Founder of Techie Loops